How the phrase 'the Queen's weather' came to mean fair weather
The British phrase 'the Queen's weather' dates back more than 100 years.
The monarchy, particularly the Queen, is known for their strength, poise and grace.
So, it seems only fitting that a sunny day is often described in Britain as "the Queen's weather".
PHOTOS: QUEEN ELIZABETH II MOURNERS SPOT RAINBOWS OVER GREAT BRITAIN
The phrase was used to describe then-Princess Elizabeth's ascension to the throne on February 1952. The British publication The Times reported the following:
"In London the sun itself seemed conscious of its status as a symbol of the mutability of existence, and behaved accordingly. Now it was in, now out, now hidden in light clouds. Towards 11 o'clock the sun waxed stronger, then vanished till the end of the brief ceremony, to come out cheerfully again," as stated in the article 'From Victoria to Elizabeth, 'Queen's weather' shines on the monarch.'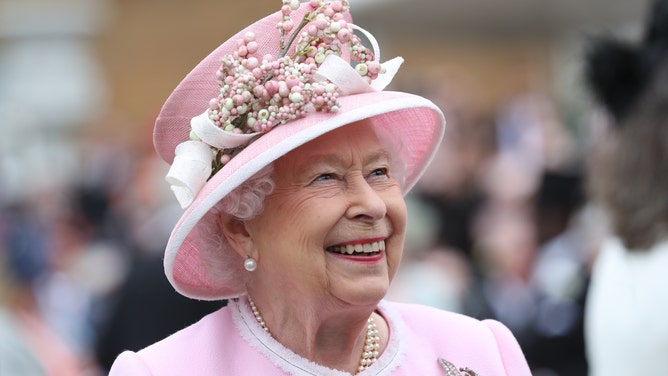 During the turn of the 20th century, the day Queen Victoria was married was similarly described in the book "Queen Victoria: A Personal Sketch":
"Shortly afterwards, the showers and clouds disappeared as by magic, and the 'Queen's weather' shone out triumphant."
Going further back in time, the 1885 book "Life of Her Most Gracious Majesty the Queen" describes Queen Victoria's goings-on as happening  
"As soon as the Queen's carriage arrived within the gateway it stopped, and then, unfortunately, it began to rain. The Queen's weather, which has become proverbial, of which we are given to boast, did not attend her on this occasion. Perhaps it would have been too much to expect of the clouds when the date was the 9th of November."
"The morning had been foggy, but cleared up into brilliant autumn sunshine, a happy instance of the Queen's weather, when a considerable part of the programme, as a matter of necessity, was enacted under the open sky."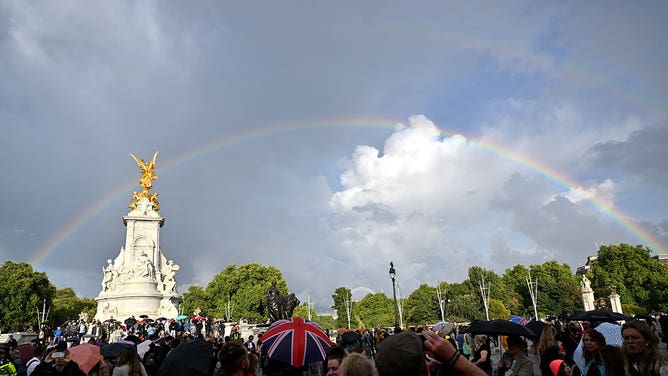 In a diary entry by Parliament member Sir Horace Curzon Plunkett MP described his activities on July 3, 1897:
"Went to Windsor with the whole House of Commons (except the Nationalists) & their wives to see the Queen. Queen's weather."
According to The Guardian, Plunkett's visit was during a time when the country was experiencing a prolonged spell of warm weather.
One of the earliest use of the phrase "the Queen's weather" came from the British author Charles Dickens. He wrote about it on Feb. 4, 1851:
"The sky was cloudless; a brilliant sun gave to it that cheering character which – from the good fortune Her Majesty experiences whenever she travels, or appears publicly – has passed into a proverb, as 'The Queen's Weather.'"