Quail to the rescue: How ground birds are helping control ticks in New York
Birds raised and released with the express purpose of eating the disease carrying insects.
NORTH HEMPSTEAD BEACH PARK, N.Y. – An army of quail is a new line of offense in the war against ticks. 
The small birds have been dispatched on New York's Long Island because they help control the tick population as they eat the dreaded insects. The number of quail in the area has dwindled over the years as cats have killed them off. But now a local nature center along with Nassau and Suffolk Counties have been raising and releasing the Northern bobtail quail back into nature. 
"I started this project 22 years ago while studying why the tick population is increasing out of control here on Long Island," ranger and biologist Eric Bowers from the Center for Environmental Education and Discovery (CEED) said at a press conference. "And I discovered that we had lost the species that were out there eating these ticks and protecting us."  
NEW REASON TO FEAR TICKS: EXTREME FOOD ALLERGY POSSIBLE FROM SINGLE BITE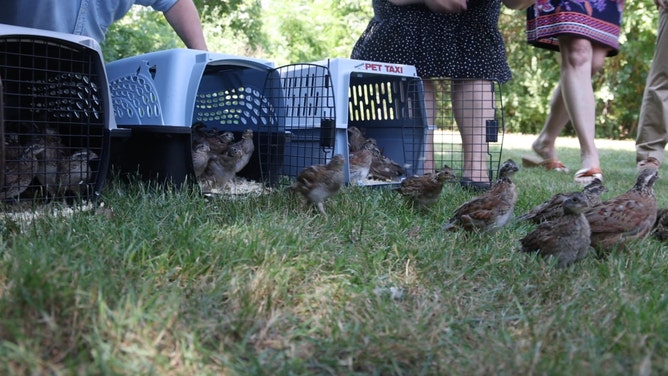 He packed 100 of Long Island's newest residents into the backseat of his car in early July to release them at North Hempstead Beach Park. He wasn't alone, dozens of county officials and volunteers assembled to say one last goodbye to the birds they raised from eggs.  
"It's so hard," said Kenneth, a young volunteer holding a 12-week-old quail, when asked if he was asked if he was ready to release the birds.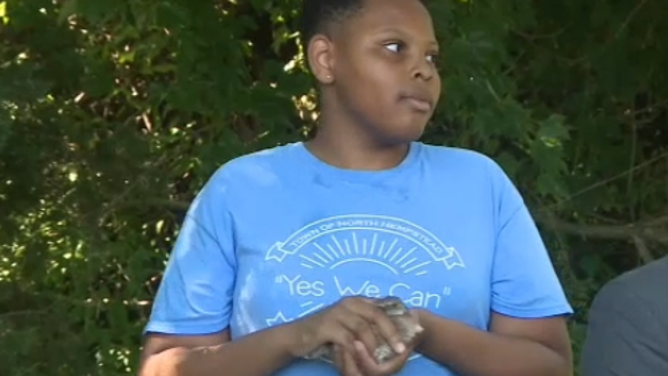 The boy was one of the volunteers at schools and libraries who for two weeks cared for over 900 incubating eggs until they hatched. When ready, the chicks went to CEED, where biologists taught them life skills like flying, hunting and survival. More volunteers hand-fed members of the species.  
PARASITIC WORMS FOUND ACROSS US PARKS PUT KIDS, PET OWNERS AT RISK
Where did the quail go?  
Bowers blames cats for the quail population crash.  
"It was largely because so many people just don't know that it's not all right to let their cats out. And these indoor-outdoor cats are just having a profound negative impact on our ecosystem here," remarked Bowers. "We've got to adjust our culture to keep our cats indoors. So if everyone could do that… maybe we can get this tick population under control."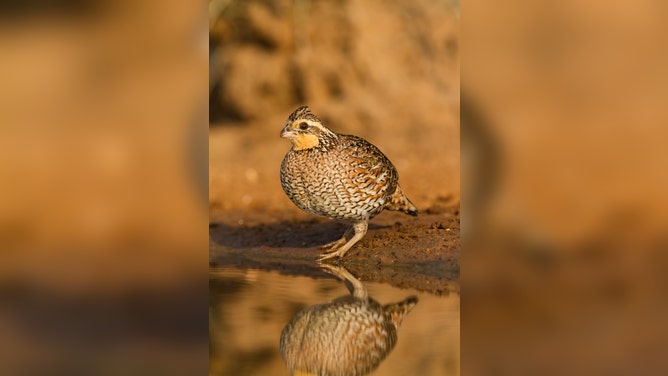 Bowers estimates that a quail can eat 10,000 ticks in a lifetime. But the insect population exploded without predators. 
DEADLY BRAIN-EATING AMOEBA FOUND IN IOWA BEACH AS TEMPERATURES RISE
"In the wild, roughly about 20% survive and that's in normal conditions," Bowers said of quail survival rates. "So here with the addition of feral cats and indoor-outdoor cats, it's even a lower survival rate than that."  
Blood-sucking ticks spread disease  
The out-of-control tick problem worries officials. Most of us are familiar with Lyme disease, carried by black-legged ticks. The bacteria that the ticks deposit in a human can cause rash, headaches, fever and fatigue. If not treated, people can suffer damage to the heart and nervous system.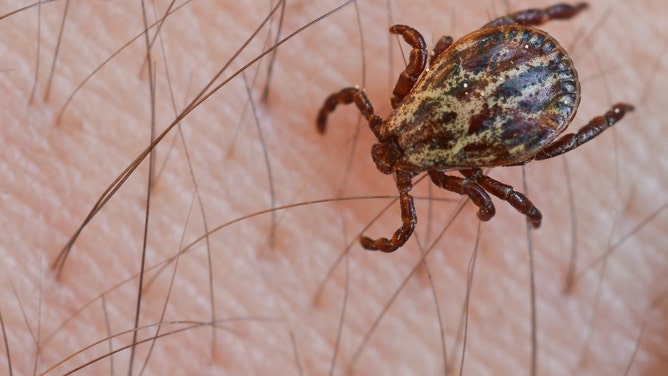 "Depending on the location, 1%-50% of black-legged ticks may have the bacteria,"  said Dr. Amy Korman, Extension Educator with PennSate Extension and entomology expert.   
 CLICK HERE TO GET THE FOX WEATHER UPDATE PODCAST
The Northeast U.S. reports 10 times the number of emergency room visits for tick bites than any other region, according to the CDC.
"When I first moved to Long Island, I only remember ever seeing the deer ticks and the dog ticks or the wood ticks. And now we've added the lone star tick to that list now that they don't have a predator," says Bowers. "So the problem's just getting worse and worse the longer that we have our ecosystem out of balance. The sooner we can get it back into balance, the sooner we can get this tick situation under control. Using chemicals is not going to solve the problem." 
SUMMER OF THE SHARK: SIGHTINGS CLOSE ANOTHER NEW YORK BEACH HOURS AFTER 2 ATTACKS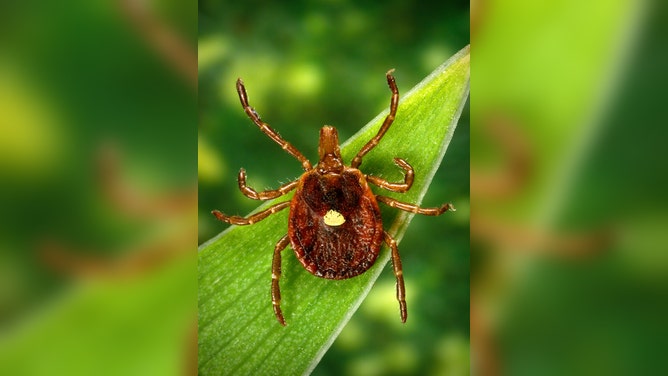 The lone star tick can trigger Alpha-gal syndrome, a meat allergy. In some people the allergy leads to deadly anaphylactic shock. The CDC has a list of many tick-borne diseases. 
The 12-week-old quail released will have their own chicks next summer if they survive the winter. 
"This is truly something special because what these 100 quail will do, they really serve a health purpose," said Councilman Peter Zuckerman. "We need to make sure that everyone on Long Island is healthy and this is something we could do." 
CEED and Ranger Bower will continue to release the 800 remaining birds across the island over the next few weeks. 
Be sure to download the FOX Weather app to track any storms in your area and receive potentially life-saving weather alerts issued by the National Weather Service. The free FOX Weather livestream is also available 24/7 on the website and app and on your favorite streaming platform. The FOX Weather Update podcast also provides weather information for the entire country.