These are the most termite-infested cities in the US
Pest management company Orkin released their 2023 list of most termite infested cities in the U.S. As expected, cities in the Southeast dominate the top of the list. But, you will see some surprises, like New York and Washington, D.C. in the top 10.
The most termite-infested cities just might surprise you.
Orkin recently released the 2023 list and even places with brutal winters have major termite problems.
Miami took the lead this year from Los Angeles, which dropped to the second spot and Tampa took third. Not surprising in these cities, considering that subterranean termites have an easier time with the mild winters. 
The fourth and ninth spots may come as a shock. Washington, D.C. and New York, respectively, suffered some of the worst termite damage in the past year. Once those subterranean termites create a colony inside your warm, insulated home or business, it becomes a 24/7, 365-day-a-year buffet.
Here's where the cities rank, according to Orkin.
HOW TO PROTECT YOUR HOME AGAINST TERMITES
Spring means termite season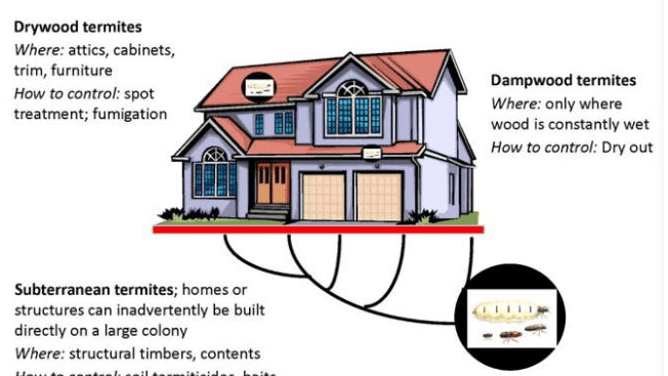 Drywood termites often fly into attics, open windows and crawlspaces during spring swarming season. They build a colony between the walls and even in cabinetry and furniture. 
And these are just 2 of the 40 species of termites nationwide and 2,000 worldwide.
GIANT BUG FOUND AT ARKANSAS WALMART IDENTIFIED AS JURASSIC-ERA INSECT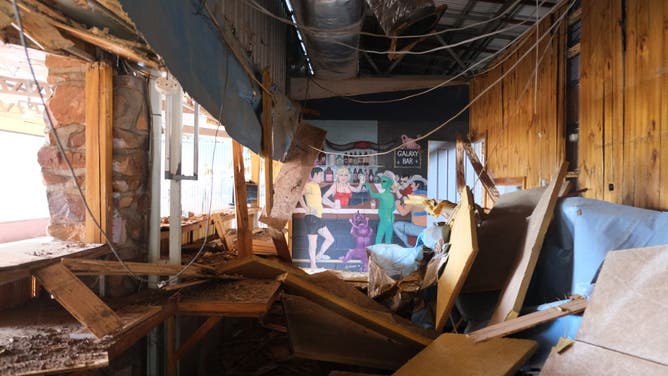 "To an untrained eye, termite damage can easily go unnoticed," said Cindy Mannes, with the National Pest Management Association, in a statement. "Known as 'silent destroyers' for their ability to chew through wood undetected, homeowners should have their property professionally inspected for termites once a year to prevent infestations from silently forming and the costly damage that can result."
HOW TO WATCH FOX WEATHER ON TV
Studies show that termites cost Americans $5 billion in damage every year. Unfortunately, according to Orkin, most insurance policies don't cover destruction or rebuilding.
Orkin officials say that the "silent destroyers" hide and thrive in homes regardless of construction type. Cellulose-based plant materials are in every building.
Anyone moving to a different area of the country should pay close attention to the list. As potential homeowners and business owners consider inspecting plumbing and electricity, they may want to broaden the list to include a termite inspection.
PLANNING A MOVE TO THE FASTEST-GROWING STATE IN 2023? THIS IS WEATHER TO EXPECT BEYOND SUNSHINE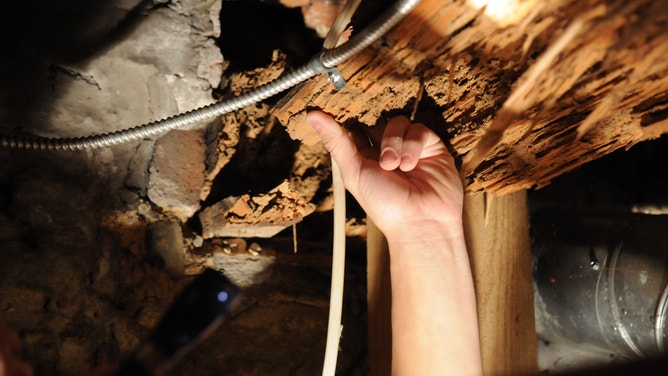 If you see evidence of a termite infestation, leave it or collect it for the exterminator. Termite damage and the evidence look similar to those of ants and beetles. Droppings, wings and mud tubes can quickly give answers to your exterminator on the way to mitigate the issue.
The EPA regulates pest companies and exterminators, while individual states license individual professionals. Ask your pest management companies which licenses they hold and ensure the supervisor is certified for that treatment.
Orkin analyzed the termite treatments performed nationwide between February 1, 2022, and January 31, 2023. Cities were ranked in the order of which had the most termite treatments, residential and commercial.