Forecasting for a president: It's no ordinary pilot brief for Air Force One
U.S. Air Force meteorologists need to look out for more than just clouds and storms along a president's flight path.
DALLAS -- Every pilot needs to be in tune with the weather conditions along their flight path as severe weather and aviation don't mix.
But what if your plane is carrying the president of the United States?
The U.S. Air Force has trained meteorologists stationed at American bases across the globe to help with military flight operations, part of eight Operational Weather Squadrons.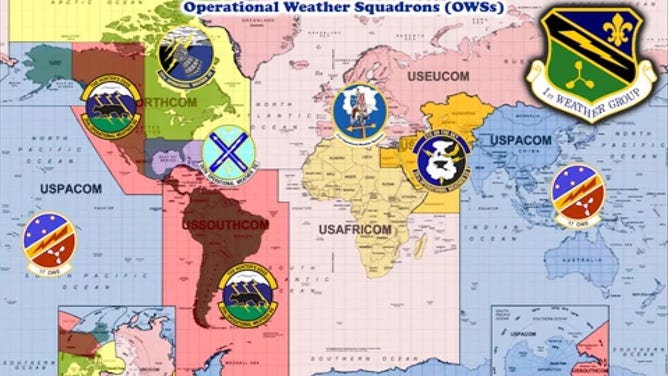 FOX 4 Dallas' Alberto Romero served in the Air Force's 26th Operational Weather Squadron out of Barksdale Air Force Base in Bossier City, Louisiana, covering Texas and the Gulf Coast. Part of his duties included providing weather briefings for Air Force One during the George W. Bush Administration. As you might imagine, they're a bit more involved than a typical weather briefing.
"The forecasters that support Air Force One have a higher security clearance than the traditional forecasters," Romero said. "So it becomes a 'need to know' situation about the wheels up/down and timelines."
But luckily, they're given the president's schedule well in advance, "giving us ample time to provide weather support from take off to destination and all aviation hazards en route," Romero said.
More than just looking out for storms
The briefings contain all that you'd expect pilots would need to know about the weather, such as cloud cover, wind and storms along the way. But the Air Force briefings go beyond the basics, including when Air Force One is taking flight, such as avoiding levels in the atmosphere where the air might be clear but close to saturation.
"One of the unique things about Air Force weather briefings, in general, is the significance of contrail forecasting," Romero said. "We don't like our enemies knowing where our jets are at, so we avoid those flight levels."
Special attention is also paid to turbulence potential, as Air Force One has the capability to refuel in the air.
"Turbulence was one of the big hazards for air refueling routes as well," Romero said.
Mr. President, there's a tornado nearby…
I asked if he had any weather stories he could share about forecasting for a president.
"My highlight reel moment with President Bush actually occurred when the President was on the ground," Romero said. "I had issued a tornado warning for Crawford Ranch in Texas… I wasn't working presidential support at the time, so as soon as I issued (the warning) I get a call immediately from Secret Service. It happened that (Bush) was there, and they had to evacuate him to the shelter."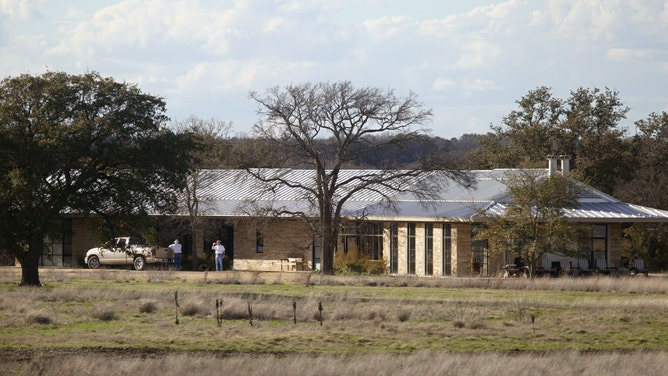 He said a tornado was confirmed on the ground less than 20 miles from the ranch. "(It) didn't verify my warning, but enough to justify it," Romero said. "Also had 28-minute lead-time on the warning."
Romero said the flight briefings are just one part of the extensive operation whenever the president travels as "several teams 'deploy' ahead of time to ensure where he/she lands is safe/secure. There are a lot of moving parts."