How cold does it have to be to cancel school?
The decision to cancel school due to the weather generally varies across the country and is often made on a hyper-local level. Oftentimes, there is no "magic number" on the thermostat to cause school closures.
Americans across the country are bundling up extra tight, as a dangerous arctic blast makes its way through the Upper Midwest and Northeast Friday and Saturday.
POLAR VORTEX PROMPTS WIND CHILL WARNINGS ACROSS NORTHEAST AS COLDEST AIR IN OVER 5 YEARS LOOMS
As temperatures plummet, many Americans have to take an extra level of consideration: their children, who may still be required to attend school despite the cold weather.
While schools commonly cancel due to snow, whether schools cancel due to cold temperatures – even in the single digits or below zero – is a bit complicated.
How the decision to close schools is made
The decision to cancel school due to the weather generally varies across the country and is often made on a hyper-local level.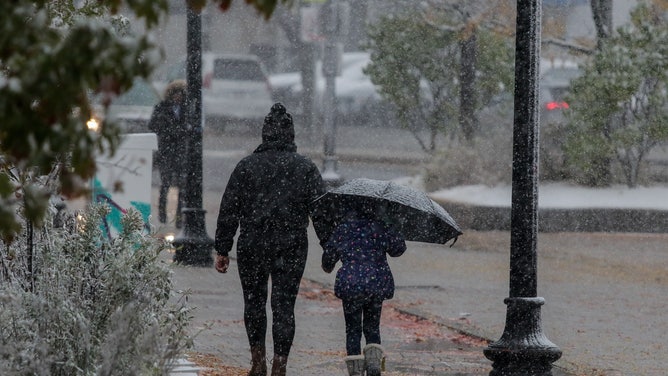 "It's not even a citywide thing. It's really the separate school districts," said Lesley Fisher, former Board of Education vice president for Lake Forest Schools in northern Illinois and current school consultant.
In many cases, there is no "magic number" on the thermostat that would cause schools to cancel.
"We do not close school in the case of cold weather," said a spokesperson for New York City Public Schools, noting that school closures are determined on a case-by-case basis.
HOW TO PREPARE YOUR FAMILY, HOME AND CAR FOR THE WINTER
A similar policy is followed in Chicago.
According to a spokesperson for the Chicago Public Schools, there is no set temperature or amount of snowfall by which schools are closed.
"But we certainly pay increased attention as the temperatures and wind chill dip below zero or the snowfall accumulates above several inches," they said.
Making adjustments at schools due to the cold
While classes may not be canceled because of cold temperatures, adjustments are made to keep students safe and warm, particularly on their commute.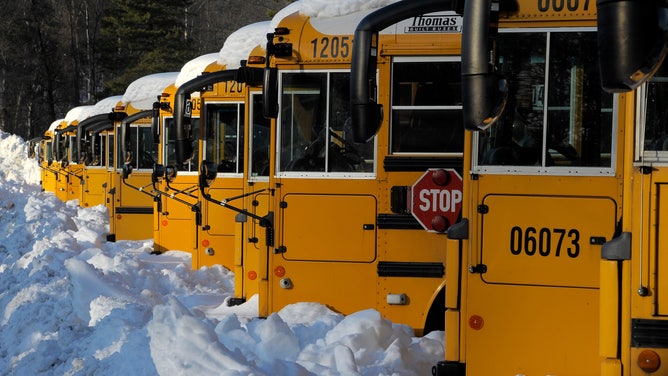 "[The cold temperature] actually doesn't influence our school closures all that much, it really influences our school practices," said Raymond Phinney, director of community outreach and school safety for the Bangor School Department in Maine.
For example, when the temperatures drop, buses will pick up students who typically walk to school to limit their exposure to the cold.
DRAMATIC VIDEO SHOWS DALLAS SCHOOL BUS DRIVER, BUS MONITOR SAVE CHILDREN
According to Fisher, the operational ability of buses is taken into consideration for many schools. She said the diesel that fuels most buses can have wax crystals develop in the fuel during extremely cold temperatures, causing buses to stall.
"Typically, the rule is the diesel fuel won't work well at a temperature of a steady 15 degrees Fahrenheit or below," she said, adding that officials may start buses at 3 a.m. to test if they're operational in the cold.
Working with students, the community
Sometimes, however, the temperature can dip low enough for schools to assess whether they'll remain open.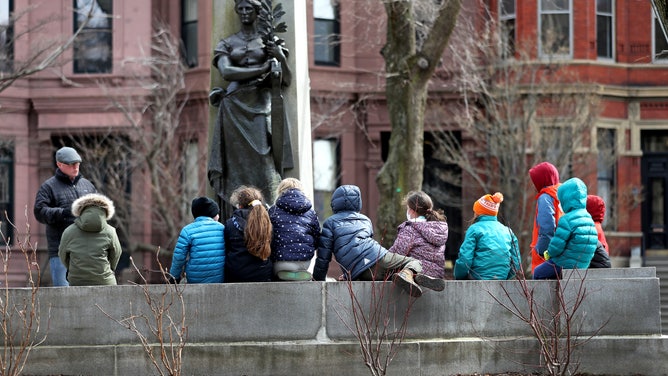 According to the Green Bay Area Public School District in Wisconsin, schools will either close for the day or consider a delayed start if there is a sustained wind chill of -35 degrees.
Barring precipitation, if the temperature, including wind chill, is above zero degrees, schools will remain open, and the students will have recess outside.  
Ultimately, parents play a large role in the decision on whether to keep their children at home or send them to school, according to Lori Blakeslee, director of communications and public relations for the Green Bay Area Public School District. Parents can choose to keep their children home during inclement weather as long as they notify the school.
During cold temperatures, in general, schools work closely with their communities to ensure the students' safety.
"Our schools work really well with our families to make sure that, if families don't have snow pants, boots, gloves, hats, our schools do a lot of collections for those things, so that we can make sure that our kids are properly dressed to come to school," Blakeslee said.
Taking a holistic approach
For all school districts, taking a holistic approach is key in their decision-making regarding cold weather.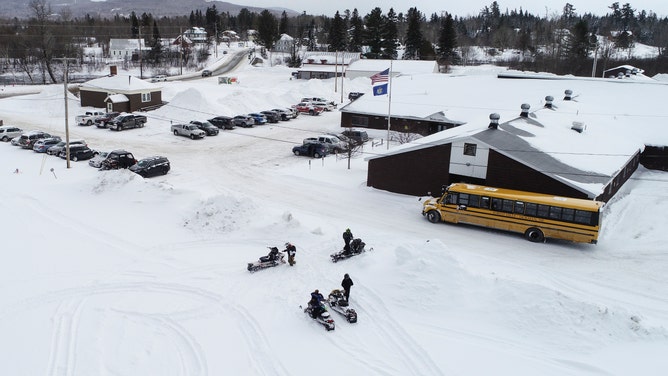 "We have a whole process that happens here in Denver Public Schools," said Albert Samora, executive director of transportation for Colorado's Denver Public Schools.
Samora noted that cold temperatures usually have more of an impact on delays than closures. When cold weather is forecast to arrive, however, they plan to make adjustments.
"In that discussion, transportation is present, food services is present, facilities is present, and academics is present," he said. "And we all discuss the impact of the cold weather on their department, and we try to determine what is the best course for the next day."
According to Samora, they try to keep the schools open partly to provide meals and other services to students.