Vietnam veteran gets the recognition he deserves but it took an Arizona wildfire destroying his home
'The most important thing is, in bad times, you keep a smile on your face,' he says
FLAGSTAFF, Ariz. – Army veteran David Barthman is still smiling after losing everything he owned in a massive Arizona wildfire.
The Tunnel Fire left his Timberline Estates community devastated, but hope and resolution are on the horizon.
"The most important thing is, in bad times, you keep a smile on your face," said the 74-year-old discharged first lieutenant who served in Vietnam.
Many people lost property and cherished personal items during the fire in Arizona. Barthman lost more than the house he had lived in for 30 years. He also lost his decorated military medals and uniforms.
"I saw it entering my kitchen, and I figured it was time to go," he said.
The Tunnel Fire started on April 17, about 14 miles northeast of Flagstaff along U.S. Highway 89. Windy conditions caused the fire to cast embers ahead of the blaze, resulting in the rapid northeast spread.
The fire has since scorched 19,075 acres and is now 95% contained. The cause is still unknown and still under investigation.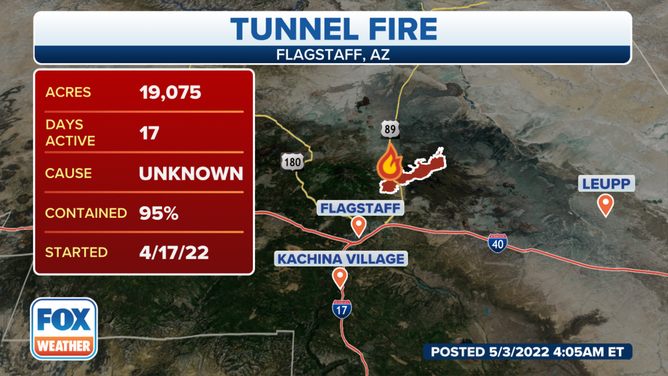 "I'm starting to get a little more optimistic but recognize the fact that bad things happen once in a while, and recovery is a learning process," Barthman said.
COMMUNITIES DEVASTATED FOLLOWING RAGING ARIZONA TUNNEL FIRE
He lived in a small guest house while trying to refinish the larger house on his property. His neighbors of 23 years let him stay with them as they work to make his larger home habitable.
Originally from Tyler, Texas, Barthman was commissioned into the U.S. Army through ROTC at Texas A&M University. He served as a signal officer with the 52d Signal Battalion, 1st Signal Brigade, in Tho Airfield, Vietnam. Before his service in Vietnam, Barthman served with the 82nd Airborne Division at Fort Bragg, North Carolina.
For his service in Vietnam, the Army awarded Barthman with the Commendation Medal and other service medals.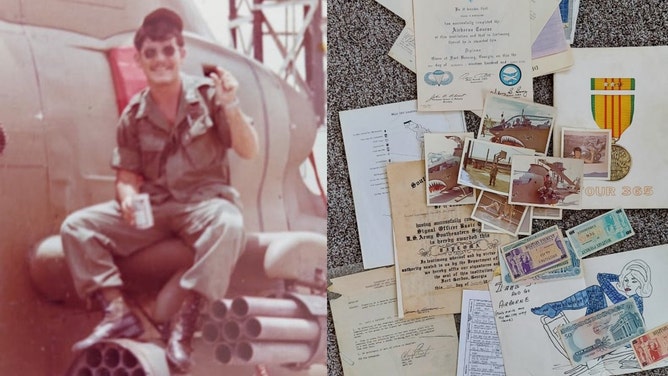 Helping the community in a time of need
After hearing about his story, Phoenix-based nonprofit Veterans Affinity rushed to help.
"Our mission is to ensure that all veterans get the care they need and the benefits they have earned," Veterans Affinity founder and CEO Rick Kreiberg said.
Thankfully, Barthman kept his military records in a safe place. With the help of Kreiberg, after an extensive search through boxes, they were able to locate the veteran's official Army records and coveted DD214, which identified his condition of discharge.
On June 7 – the same day that Barthman was discharged from the Army in 1971 – Kreiberg is returning to Flagstaff to re-award his medals and a framed uniform top during an official ceremony.
RANCHERS RISK LIVES TO SAVE HERDS AS 30-FOOT FLAMES SCORCH COLORADO 'TINDERBOX'
Barthman knows what it's like to be on the frontlines and see the good and bad of his community.
"Twelve years ago, there was another big fire here. And there was not that much of a community helping that there is now," Barthman said. "Now, the neighbors have been most accommodating. People from Phoenix and the town of Flagstaff and other communities in the neighborhood have been really helpful."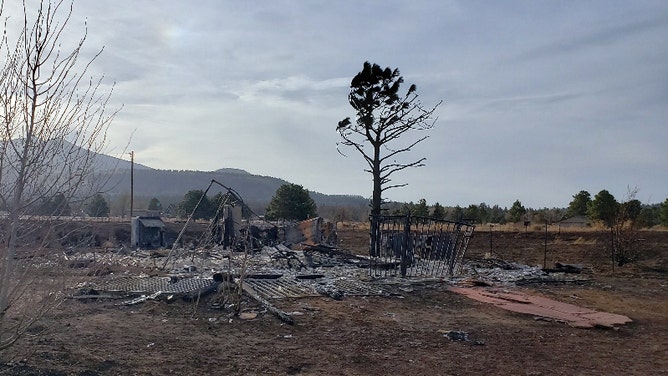 'What about us?'
While the community's support has been overwhelming to Barthman, the scars from how he feels he was treated when returning from the war still burn.
His visit with Barthman moved Kreiberg. For a soldier, medals are a reminder that they used to be somebody, and they did something right, Kreiberg said.
"That two-and-a-half-hour drive back to Phoenix was very emotional for me," Kreiberg said.
Barthman compared the praise and ceremonies that Desert Storm soldiers received and still questions his less-than-welcoming reception after the Vietnam War.
"He still remembers, 'What about us?' They had a coffee thrown in their faces. They were absolutely disrespected, called all sorts of names. I mean, there was nothing but shame for these heroes," Kreiberg said.
And when Kreiberg heard that, he knew what needed to be done.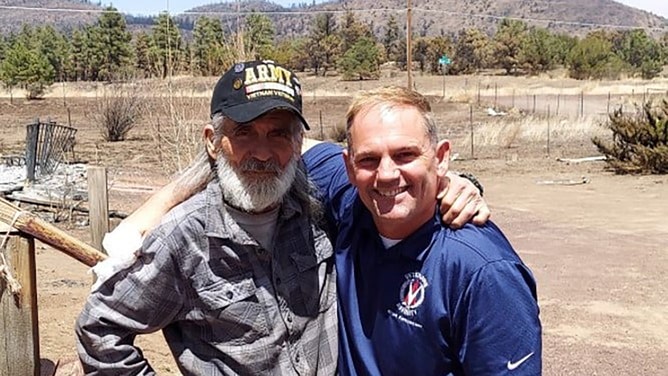 WILDFIRES CAN BE DANGEROUS TO YOUR HEALTH EVEN IF YOU'RE NOWHERE NEAR ONE
"At that moment, I knew I am doing what I should be doing. This is about restoring honor and making it right," he said.
A GoFundMe has been established to help provide some secondary rental income to Barthman, who took a chance before the fire and did not pay his homeowners' insurance so that he could afford a wood stove to heat his home.
"While our wonderful community has provided so much to help this veteran out of this horrible situation, I would like to try to go one step further … to restore his faith in humanity," Barthman's neighbor, Cindy Garcia, posted on the fundraising site.
Garcia said his guest house was his source of secondary income. 
"We would like to rebuild this guest house to restore that income and complete the repairs that had not yet been completed to the larger home to make it livable," she said.
But until that day comes, Barthman will keep smiling because the homecoming he's always wanted is on the horizon.