Watch: Snow-covered gas meter leads to house explosion in South Dakota
Fire officials say large amounts of snow can put too much weight and pressure on pipes, which can cause them to break and fail.
WENTWORTH, S.D. - Residents in South Dakota are being warned to clear snow and ice from gas meters after two explosions were reported at homes over the past month.
The City of Madison Fire Department released intense footage of an explosion at a home in Wentworth, South Dakota, reported on Saturday.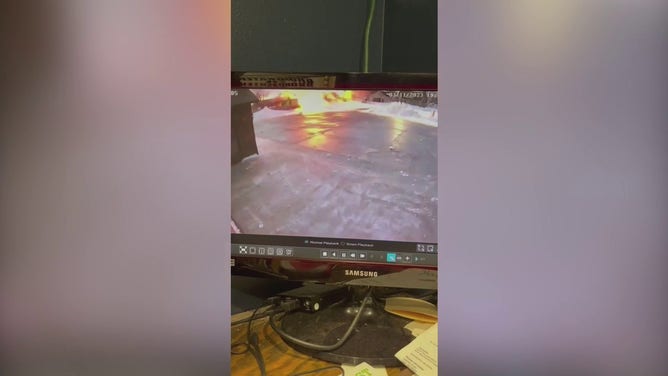 "Large amounts of snow can put heavy weight and pressure on the pipes, which ultimately causes them to break and fail," the fire department wrote. "In both home explosions, there was 10+ feet or more of snow on the gas meter."
HOME DAMAGED DURING A WINTER STORM? HERE'S WHAT YOU SHOULD DO
Officials said that another issue is when snow clogs the vents on regulators, which can then build up pressure and lead to a gas leak inside the home.
"There is no reasonable amount of snow that should be on your gas meter," the department continued. "Clean them as best as you can."