Waterborne disease outbreak follows flooding cataclysm that has submerged parts of Pakistan
The weeks of heavy monsoon rains, flooding and landslides have resulted in more than 1,100 deaths, including more than 350 children since June. More rain is expected.
ISLAMABAD – Significant health risks are unfolding in Pakistan following the most severe flooding the world's fifth-most-populous country has seen in recent history, leaving more than 1,000 dead and millions without access to healthcare and medical treatment.
The crisis has further aggravated disease outbreaks, including acute watery diarrhea, dengue fever, malaria, polio and COVID-19, particularly in camps and where water and sanitation facilities have been damaged.
HOW TO WATCH FOX WEATHER ON TV
The most helpless are the 3 million children at risk, the United Nations International Children's Emergency Fund said, and 40% of those kids have already suffered from stunting caused by chronic under-nutrition before the floods hit. 
"When disasters hit, children are always among the most vulnerable," said Abdullah Fadil, a UNICEF representative in Pakistan. "These floods have already taken a devastating toll on children and families, and the situation could become even worse.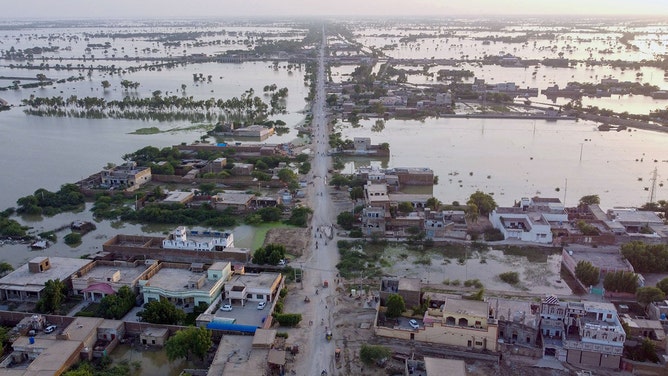 The weeks of heavy monsoon rains have resulted in more than 1,100 deaths, including more than 350 children since June, the World Health Organization reported.
The rainfall - nearly three times the national 30-year average and more than five times the 30-year average in some provinces – has led the U.N. to declare the highest-level, grade 3 emergency. Balochistan and Sindh were the two worst-affected provinces, as well as in Khyber Pakhtunkhwa and Punjab. 
AID WORKERS STRUGGLE TO REACH THE 3.1 MILLION HOMELESS SURVIVORS OF PAKISTAN'S MONSOON FLOODING
In affected areas, 30% of water systems are estimated to have been damaged, UNICEF reported, further increasing the risk of disease outbreaks with people resorting to open defecation and drinking unsafe water.
Major rivers in the country have swollen past their banks and dams have overflowed, destroying 287,000 homes. Farms and critical infrastructure, including roads, bridges, schools, hospitals and public health facilities, have also been ruined. The extensive flooding and landslides have also damaged nearly 900 health facilities across the country, according to the WHO.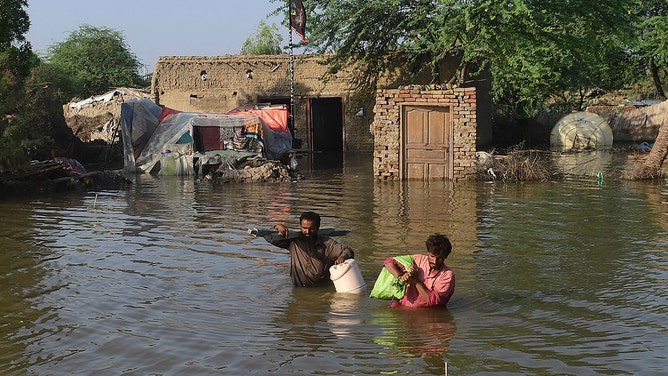 The agency's director-general, Tedros Adhanom Ghebreyesus, said three-quarters of Pakistan's districts and 33 million people had been affected, with more than 6 million in dire need of humanitarian aid.
"Damage to health infrastructure, shortages of health workers, and limited health supplies are disrupting health services, leaving children and pregnant and lactating women at increased risk," he said.
MORE THAN 1,000 KILLED FROM HISTORIC MONSOON FLOODING IN PAKISTAN
Pakistan was already facing health threats, including COVID-19, cholera, typhoid, measles, leishmaniasis, HIV and polio. Now, the flooding has led to new outbreaks of diarrheal diseases, skin infections, respiratory tract infections and other diseases.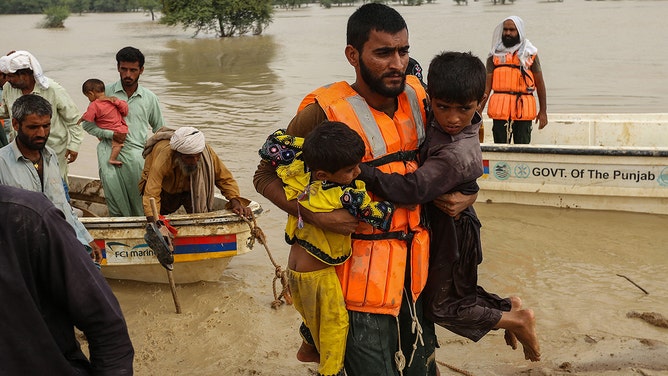 "In addition, the loss of crops and livestock will have a significant impact on the nutrition and health of many communities who depend on these resources," Adhanom Ghebreyesus said.
In a humanitarian effort, $10 million from the WHO Contingency Fund for Emergencies will be used to help treat the injured, deliver supplies to health facilities and prevent the spread of infectious diseases.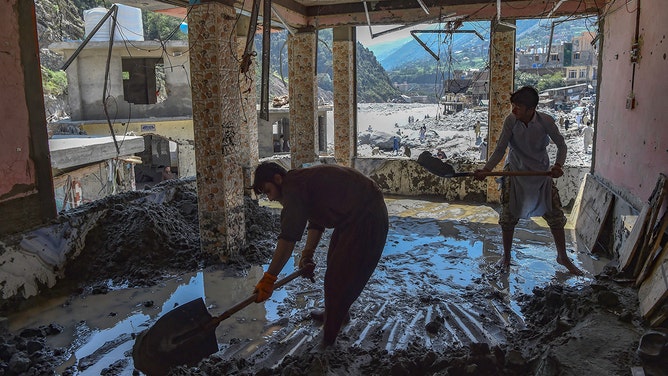 More rain is forecast in Pakistan. The Pakistan Meteorological Department expects the monsoon season to taper off at the end of September.