Iceland sees 'significant likelihood' of volcanic eruption amid thousands of earthquakes as residents flee
Officials said that land deformation has slowed down in connection with a magma tunnel, or dike, that formed Friday, which suggests that magma is moving closer to the surface, according to Iceland's national public service broadcaster RÚV.
GRINDAVIK, Iceland – Some residents of the southwestern Iceland town of Grindavík were allowed to briefly return home Sunday to quickly gather essential belongings and pets left behind when evacuations were ordered amid thousands of earthquakes that have rattled the region and raised concerns that a volcanic eruption may be imminent.
Iceland's government declared a state of emergency and began the mass evacuation of Grindavík on Friday.
"We are still in the middle of this, but what we are grateful for is that there have been no casualties," Iceland President Guðni Th. Jóhannesson told national public service broadcaster RÚV. "There has been enormous damage to houses and structures, but everything can be repaired."
THOUSANDS OF EARTHQUAKES RATTLE ICELAND AS OFFICIALS WARN OF POTENTIAL VOLCANIC ERUPTION

The Icelandic Met Office (IMO) has been providing continuous updates on the potential disaster and said that based on observations, there is a "significant likelihood" of a volcanic eruption in the coming days.
More than 4,000 earthquakes have struck the region over the past two days, and the IMO said that since midnight on Sunday, 1,000 earthquakes were recorded within the magma tunnel, or dike, that formed at the end of last week.
All of them have been below magnitude 3.0 and most were located north of Grindavík, the IMO said.
WHAT ARE THE LARGEST EARTHQUAKES TO STRIKE THE US?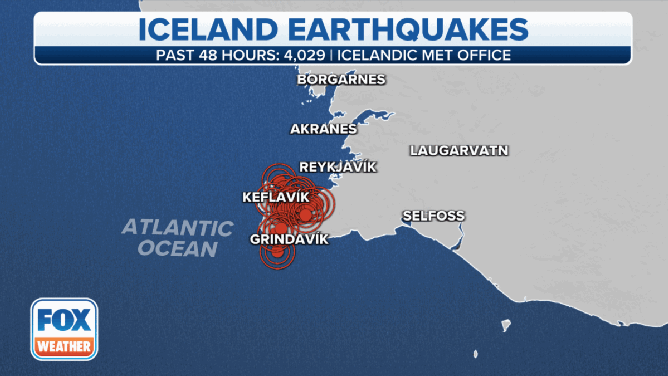 However, RÚV reports that seismic activity at the dike in Grindavík decreased rapidly during the afternoon hours, but there have been no special assessments made by the IMO, and the information hasn't been interpreted.
The IMO said on Saturday that the magma was estimated to be about 2,625 feet, or less than a half-mile, beneath the surface and the exact location of a likely eruption wasn't known. But the 9.3-mile-long length and orientation of the dike suggest magma could emerge from the southern location, which lies just outside Grindavík.
The deformation associated with the dike has slowed, however.
"This can be an indication that magma is moving closer to the surface," the IMO said. "New models will be run as soon as new data comes in to update the model."
WHEN AN EARTHQUAKE CAUSED THE MISSISSIPPI RIVER TO FLOW BACKWARDS
Some Grindavík residents quickly return home
A decision was made earlier in the day on Sunday to allow some residents who live in an eastern district of Grindavík to go home, gather essential belongings and pets, and then leave within a matter of minutes.
RÚV was told by a senior civil defense police officer that the unanimous decision was made to let people back into the Þórkátlustad district, where there were fewer than 20 homes but the risk of an eruption was still significant.
"It's a big responsibility to enter an area like this," said Víðir Reynisson, the director of Iceland's Department of Civil Protection and Emergency Management. "It can erupt without warning, and we don't think it's a particularly good situation."
RÚV reports that only one member of each evacuated family was allowed to return and were only given about five minutes to gather what they could before being escorted out of the evacuated area.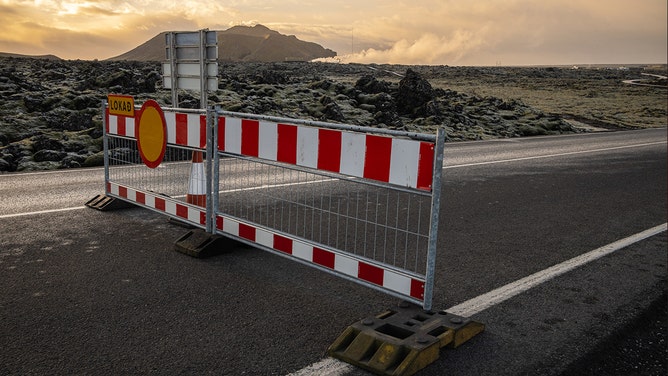 One resident who was allowed to return said the town and its roads were "in bad shape" after the earthquakes.
Other residents said that some homes were undamaged while others had been significantly damaged by the earthquakes shaking the region.
But, RÚV reports that the brief return to Grindavík had gone "brilliantly," and none of the estimated 25–30 people allowed to return had broken any of the strict rules in place.
Reynisson said a decision would be made Monday on whether to allow more people to enter dangerous areas to gather important belongings.
"Hopefully it will be possible to allow a little more tomorrow," he said. "We'll start looking in the morning when we receive a new risk assessment."
Iceland's Blue Lagoon suspends operations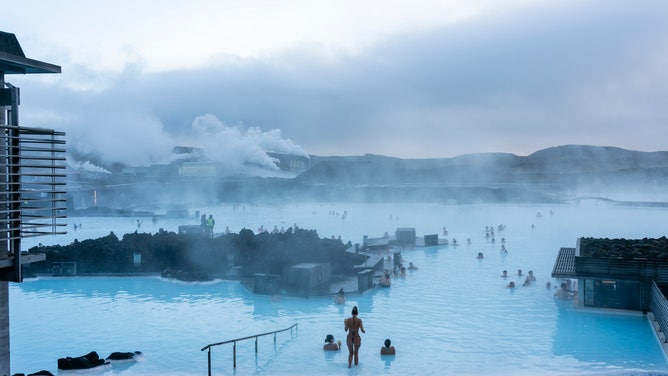 Iceland's famed Blue Lagoon experienced at least 1,400 earthquakes in 24 hours on Thursday, forcing officials to close the popular tourist destination and rattling the nerves of resort guests.
The wellness spa resort is based around a lagoon of geothermal heated seawater, harnessing the power of the nearby Fagradalsfjall volcanic complex.
"Blue Lagoon has proactively chosen to temporarily suspend operations for one week, despite the authorities not raising the current level of uncertainty during this period of seismic activity," the resort said in a statement last week. "This affects all of our operations: Blue Lagoon, Silica Hotel, Retreat Spa, Retreat Hotel, Lava and Moss Restaurant."
Iceland has the highest number of active volcanic systems in Europe, with more than 30 currently active.