By the numbers: Just how hot did it get during the UK heat wave this week?
After 2 days of blazing heat, temps dropped by more than 20 degrees Wednesday in most of Britain
LONDON – Historic heat baked much of the United Kingdom this week and broke records all over the place.
Britain got back to more seasonable weather, with temperatures in the 70s on Wednesday. Some places were more than 20 degrees cooler than they were Tuesday, the peak of the heat wave.
HOW TO WATCH FOX WEATHER ON YOUR TV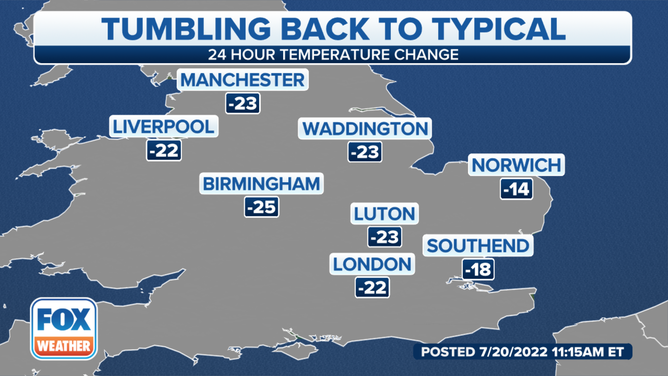 Unprecedented heat
The unprecedented weather led the U.K. Met Office to issue its first red alert for excessive heat. It included dire warnings of infrastructure that was not built to handle temperatures as high as forecast, which was true in some places.
Runways at the country's largest air force base and a London airport had to be closed for a while because the heat was causing defects to form on the landing strips. A bridge in a London suburb known to have cracking issues in extreme heat was covered in silver insulation to protect it from the withering sun.
SEVERAL FIRES BREAK OUT IN LONDON AS TEMPS SWELL TO 104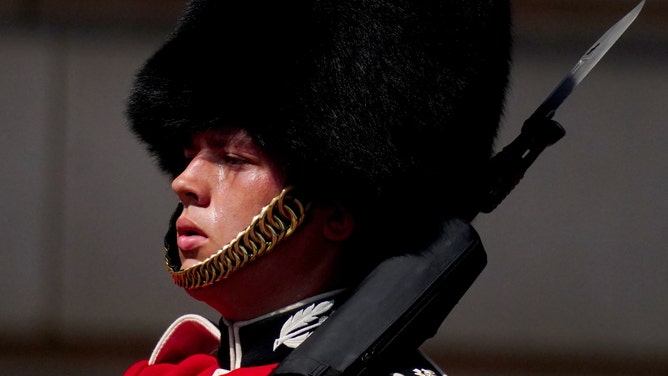 How hot was it?
According to the Met Office, the hottest temperature ever recorded in the UK happened Tuesday. The Coningsby (Lincolnshire) thermometer hit a provisional high temperature of 104.5 degrees.
Wales also recorded its hottest temperature ever when the mercury hit 98.8 degrees at Hawarden, and Scotland experienced its hottest temperature on record with 95.2 degrees at Floors Castle.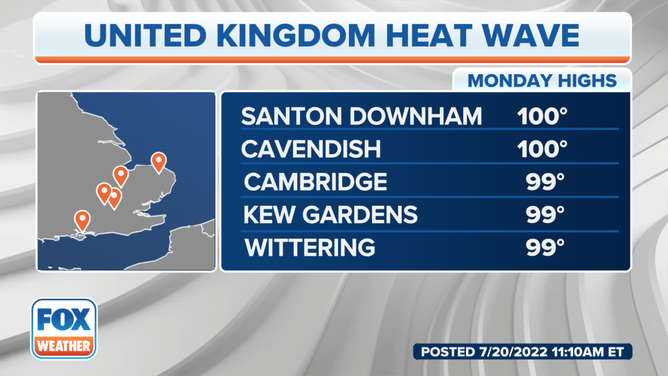 "We saw 39 stations across a large swathe of England exceed the previous highest daily temperature extreme," Mark McCarthy, head of the Met Office National Climate Information Centre, said in a statement posted on the agency's website.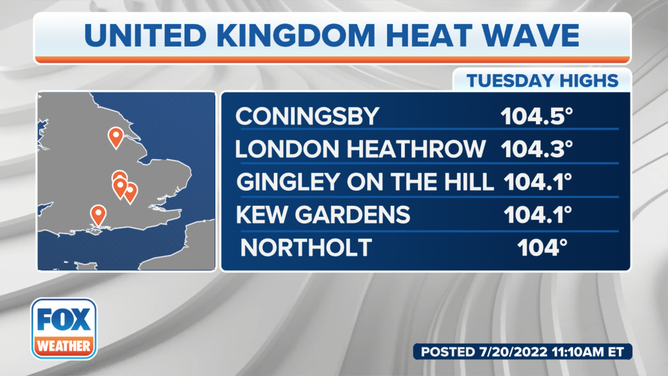 Not just the UK
The sizzling heat in the U.K. was part of a system that has also been baking Europe. Temperatures at or near 100 degrees have been commonplace from Spain to the Netherlands. However, some relief is on the way, as the heat moves east.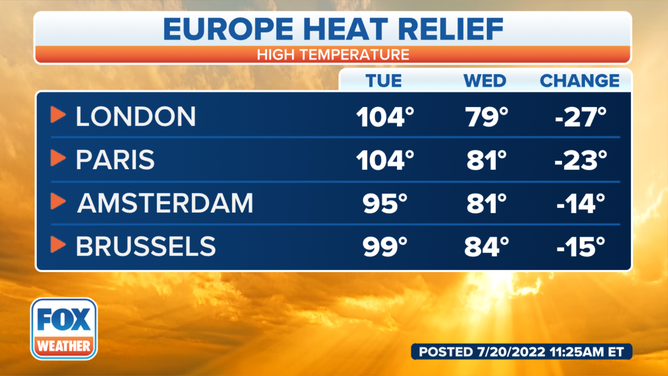 GET THE LATEST EPISODE OF THE FOX WEATHER UPDATE PODCAST
Be sure to download the FOX Weather app to track any storms in your area and receive potentially life-saving weather alerts issued by the National Weather Service. The free FOX Weather livestream is also available 24/7 on the website and app and on your favorite streaming platform. The FOX Weather Update podcast also provides weather information for the entire country.