'Heartbreaking': How a STEM center employee describes devastation left behind from EF-3 tornado
Instructors at the Springdale Robotics Center in Arkansas scavenging for anything of value to salvage before the condemned building is razed.
SPRINGDALE, Ark. – Instructors at the Springdale Robotics Center are picking through the debris that used to be their community STEM center after an EF-3 tornado tore it apart. They currently use the only part of the building still covered to dry out their finds as they scramble to recover as much as possible before the condemned building is leveled.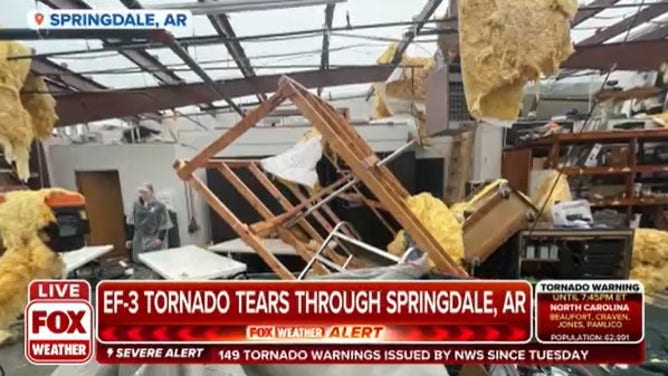 "I went to work the night before and closed up thinking it was just a regular night, and I came back at 6:00 a.m. the next morning, and it took me the whole day to just process what exactly had happened," said Jack Huddleston, the First Lego League Coordinator at the center. "I've spent years and years here working towards just trying to make sure this is an excellent community space and to see it destroyed is really heartbreaking."
7 INJURED, 2 CRITICALLY AFTER POSSIBLE TORNADO IN SPRINGDALE, ARKANSAS
Two employees were in the building when the powerful tornado struck around 4 a.m. Wednesday morning. Winds peeled the roof off and scattered siding.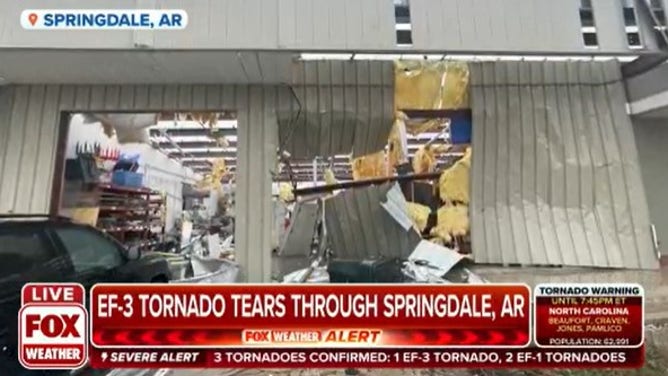 "The power went off and they went to flip the breakers and heard the wind suddenly pick up and basically just ducked and ran for the nearest closet," Huddleston recounted. "They thought not much had happened, but when they got outside [the closet inside the building] and felt the rain on their skin, they realized just the extent of what had happened."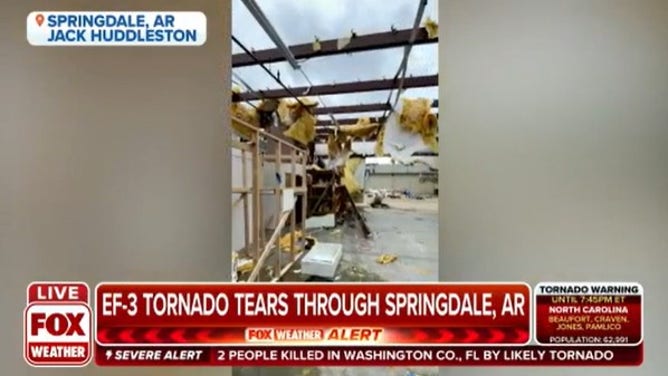 The center hosts a classroom, robotic kits and instructors for kids from kindergarten through high school to learn to build robots. Huddleston coordinated classes for kids as young as three, teaching them to use Legos to build robots. The center worked with schools and students across the community to make STEM (Science Technology Education and Math) education fun.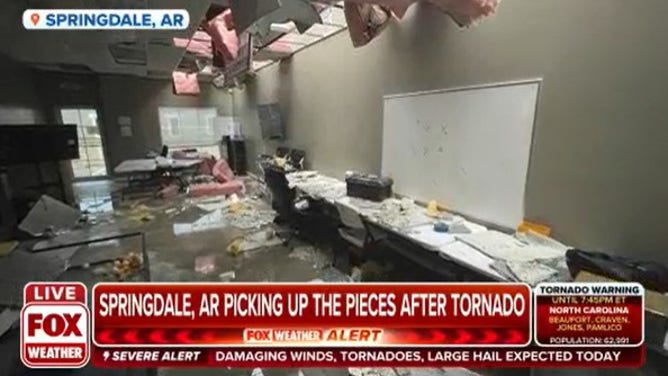 The classes they taught ran the gambit from video and web design, budgeting, 3D printing, machine shop certification to fundraising. The website states, "The Springdale Robotic Center offers a wide variety fo classes teaching any skills pertaining to robotics."
SCHOOL BELLS STILL RING IN ARKANSAS AFTER TORNADO DESTROYS PART OF ELEMENTARY BUILDING
Center management said it is too early to estimate their financial loses. But, they are already discussing the need to reopen to the community as soon as possible in a different space.