Great Texas Freeze, rising energy costs drive solar energy demand
Sunnova Energy reports 145% increase in solar battery sales after February 2021 freeze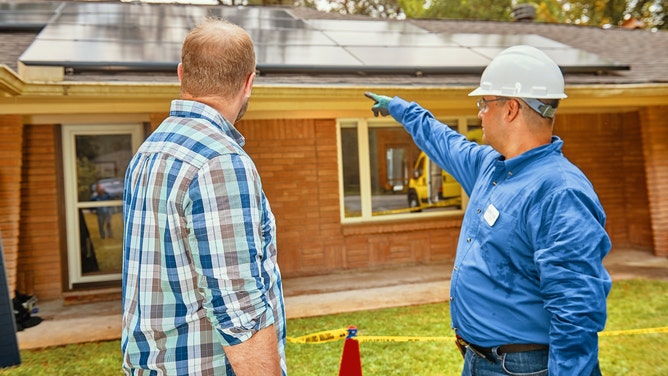 As more weather events like the Great Texas Freeze of February 2021 expose the vulnerabilities of traditional power grids, homeowners are turning to solar and alternative energy, taking measures into their own hands to ensure they aren't left in the dark.
Beginning Feb. 10, 2021, a cold front moved through Texas putting down freezing rain, sleet and snow. By Valentine's Day 2021, temperatures across Texas had plummeted to single digits or even below zero. Then, the freeze continued with ice and extreme cold, causing widespread power outages. 
Roughly 10 million Texans, or 4.5 million households, were without power for several days.
According to the Texas Department of State Health Services, 246 people died during the Great Texas Freeze, making it three times as deadly as Hurricane Harvey in 2017.
Sunnova CEO John Berger said weather events like the Texas freeze, along with the rising price of oil and gas, are among the reasons customers are turning to solar.
"It's just more, and more of a recognition and understanding of you know what? I don't have to put up with this sitting in the cold and dark in winter," Berger said. "Maybe it means I need to spend a few more bucks a month, but you know, that's worth it to not ever have to go through this again."
Sunnova is a residential energy service firm based in Houston that works across 33 states providing solar expertise for homeowners and businesses. Homeowners can either buy their own solar equipment and battery storage or purchase the energy from the solar system.
Recent weather events from ice storms, flooding, and hurricanes have made people realize losing power is no longer a rare occurrence.
"I think this fallacy of, 'Oh, it's unprecedented this and that and this flooding will never happen again until two years later and all this other stuff, it's hogwash," Berger said.
As it becomes more apparent to more people the climate is changing, Berger said, "more and more Texans are getting it" and taking their energy needs into their own hands.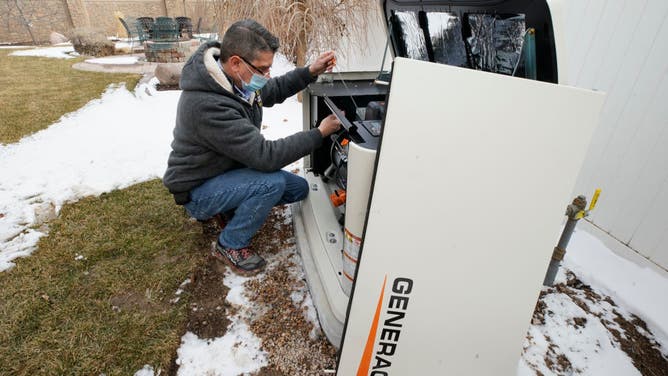 Between the first and third quarters of 2021, Sunnova reported a 145% increase in solar battery sales in Texas. Comparing the same period in 2021 to quarters three and four of 2020 the company saw an 800% increase in battery sales, according to Sunnova. 
Texans' increase in solar battery purchases was on par with the rest of Sunnova's 33-state market which saw a 90% increase in solar and battery storage sales from the first to the third quarter of 2021. 
Berger said Sunnova partners like Generac are seeing similar interest. Generac makes solar battery storage and generators for backup power.
"Their business has been on fire as far as, you know, sales rates for backup home generators for a long time, for at least a couple of years, if not longer and the Texas freeze is further accelerated, even that," Berger said.
How did solar hold up during the Texas freeze?
Electric Reliability Council of Texas, the Texas body that regulates the Lonestar State power grid, predicted all the fuel sources would struggle to meet demand during the February 2021 freeze but underestimated demand by about 14%, according to a review of the 2021 Texas freeze by the University of Texas at Austin Energy Institute.
According to a survey conducted by the University of Houston, 69 percent of Texans lost power at some point between Feb. 14 and Feb. 20, and almost half had disruptions in running water. The UT study of the Texas blackouts found that all types of technology failed in the winter storm: natural gas-fired power plants, coal, nuclear, wind and solar generation. 
Compared to solar and wind outages, peak coal and natural gas generators, outages lasted much longer after temperatures dropped below freezing, according to the UT Austin report. For example, natural gas plants were down six days compared to one day for wind turbines and three days for solar generators. A majority of the outages to solar and wind were due to ice and snow accumulation.
"Solar exceeded expectations; solar did very well. There was actually a couple of days in the ice storm where the solar resource were out, and the sun was shining like crazy," Berger said. "So we were able to produce a lot of solar power, but it was our customers that had solar and storage that really shone through."
Diversity in power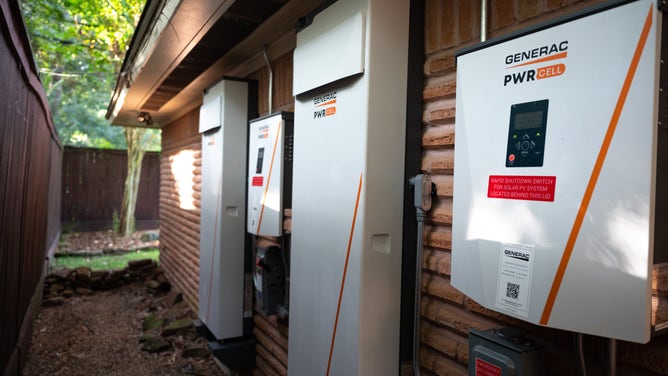 It might come as a surprise for the CEO of a solar energy company but Berger advises people to diversify their power sources, not just relying on solar.
"We think you should be using natural gas as part of your solution. So bringing that all together and yes, having some centralized resource with the utility, but also the decentralized that Sunnova provides in the form of solar storage and natural gas generators and software to manage your load, that gives you the best chance of having the best energy service at the best price," Berger said. "We think that that's increasingly exactly what the Texas grid is moving towards."

IS TEXAS'S POWER GRID READY FOR THE NEXT GREAT FREEZE? THE ANSWER IS MIXED
There is not one solar solution that fits every home. It depends on the size of your home, how many people live there and what you want to stay powered with battery storage in the event of an outage. The weather in your state is also a factor.
"Sitting in Houston, we have to worry about flooding. We have to worry about hurricanes. We have to worry about now, ice storms and so forth," Berger said. "And there's a lot more that could go wrong and does go wrong in Houston versus, say, someplace like a Phoenix."
Berger said Sunnova is increasingly hearing from customers who don't want to worry about outages and have moved to a hybrid option, combining solar batteries, low control and generators with natural gas.
To get an idea of what it would take to keep your home powered by solar, Sunnova has a tool comparing the latest battery options, including the Tesla powerwall. To power your air conditions or a furnace for about 24 hours, it would take about two powerwalls, depending on the size of your home.
"A lot of people still are misinformed, that solar is somehow more expensive and so forth," Berger said. "I think increasingly it would be very clear where we have an energy problem, not just in this country, but in this world."
Berger said he sees the recent extreme weather events as a turning point for consumers to rethink their power choices and stop dismissing the latest natural disaster as one-off or unprecedented.
"When you start thinking there is a general trend here where these types of extreme weather events are increasing," Berger said. "Just acknowledge that it's happening and that you need to be prepared for it."