'I'm thankful to be alive': Florida man rides out Hurricane Ian in a dinghy anchored to his truck
Robert Long, of Fort Myers Beach, spent more than 2 hours inside a small boat while ferocious winds and rising floodwaters surrounded him.
FORT MYERS, Fla. - When Ian made landfall in Southwest Florida on Sept. 28, Robert Long rode out the Category 4 hurricane in a dinghy hooked up to his pickup truck.
He spent more than 2 hours inside the small boat being battered by ferocious winds and stinging rain as floodwaters rose.
Long said he watched the weather radar leading up to the storm, but that he was caught off-guard by how powerful Ian would be.
"I figured I was going to lose power, maybe get a small branch through the roof of my house," he said. "I had no intentions of moving until I saw the water coming up and knew that that was a real problem at that point."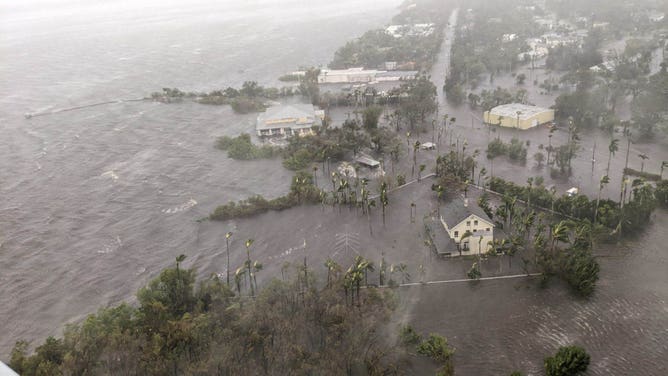 When evaluating his options, he noted how a neighbor across the street was trapped in her home, with floodwaters rising nearly up to her roof.
"So, I knew being trapped indoors wasn't an option," Long said. "I took the least of the evils – I grabbed the boat, and I went to the highest part of the property that I knew there was a fixed object that I could anchor to."
That object was his pickup truck, which kept Long from drifting off, especially as he had no paddles in the dinghy.
Long said that he was also worried about shielding himself from wind-driven debris from a nearby trailer park that was flying around.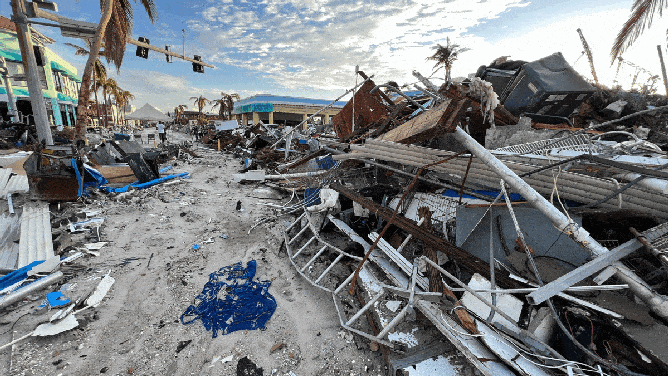 "I'm thankful to be alive," Long said. "It was a wild experience, and I'm glad I got to participate in it – it exactly wasn't a front-row seat that I was counting on."
Long recommends that people in the path of a storm seriously consider their plans in advance, should local emergency services issue evacuation orders.
"There's a lot of people that didn't survive, and my heart will always be heavy for those people because I know in their last moments how they felt, and it was hopeless," he said.
"There's nobody to call," he said. "You're your own first responder. All you can do is try not to get hurt."