Powerful December derecho shatters Iowa record with 43 tornadoes
Severe weather produced 17 EF2 tornadoes in Iowa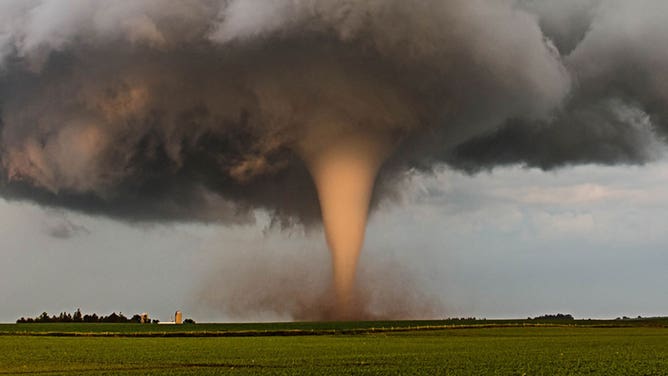 DES MOINES – Iowa has a new record for the most tornadoes in a single day after a severe weather event fueled by a powerful derecho on Dec. 15 churned out at least 43 tornadoes, breaking the previous record.
The derecho brought destructive winds that blasted more than 600 miles of the Midwest on Dec. 15, spawning rare December tornadoes, triple-digit wind gusts in multiple locations, dangerous dust storms, wildfires and record heat. 
On Wednesday, the National Weather Service in Des Moines added 12 more tornadoes to the weather event bringing the total to 43 in Iowa alone. The previous record was set on Aug. 31, 2014, with 35 tornadoes in a single day. 
According to the NWS, the storm produced 17 EF2-rated tornadoes in Iowa. This also set a new record for the state, the previous record was 16 EF2 or stronger from a single event set on June 7, 1984.
LEARN: What is a derecho?
The NWS office said the numbers could change as the data analysis from the storm is ongoing. 
During the derecho, the strongest gusts reached or exceeded 100 mph in parts of the High Plains of Colorado, Kansas and New Mexico. A record-breaking 74 mph wind gust was recorded at the Des Moines Airport.

Five people were killed during the severe weather event, including a truck driver in Iowa.