Deadliest earthquake in decades kills 1,000 in Afghanistan; death toll expected to rise
The magnitude 5.9 earthquake struck at 1:24 a.m. local time Wednesday near the border of Pakistan
KHŌST, Afghanistan – At least 1,000 have died as the death toll continues to rise following one of the deadliest temblors in decades in southeastern Afghanistan, the state-run news agency reports.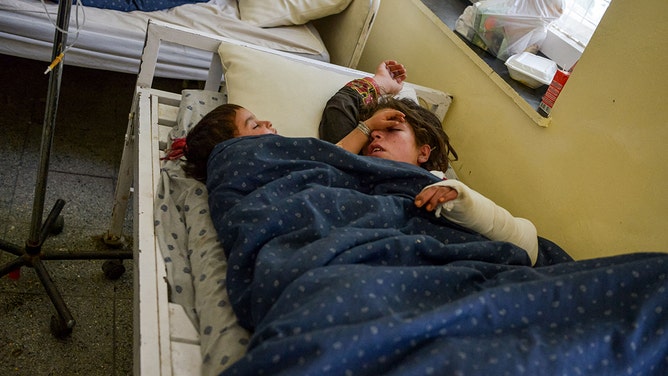 The magnitude 5.9 earthquake struck at 1:24 a.m. local time Wednesday near the border of Pakistan in the eastern Afghan province of Paktika at a depth of 6.2 miles, the United States Geological Survey said.
HOW TO WATCH FOX WEATHER ON TV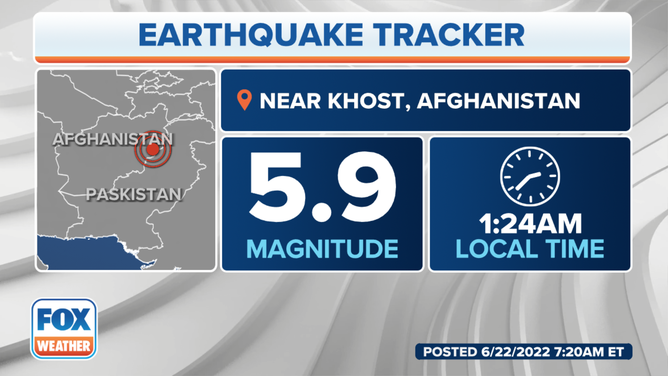 More than 1,000 people were killed and over 1,500 others injured in the Gayan and Barmal district of Paktika province alone, the head of the Information and Culture Department of the province told the Bakhtar News Agency. The death toll is likely to rise, he added.
Abdul Wahid Rayan, the director-general of state-run Bakhtar news agency, wrote on Twitter that 90 houses were destroyed in Paktika and dozens of people are believed trapped under the rubble. Others have been airlifted to safety by helicopter.
Footage from the Afghan Red Crescent Society shows aid leaving Kabul for affected areas in Khost and Paktika provinces.
The earthquake was located about 300 miles north-northeast of another deadly magnitude 6.4 earthquake that occurred on Oct. 10, 2008, in western Pakistan, which killed 166 people and destroyed several villages from triggered landslides.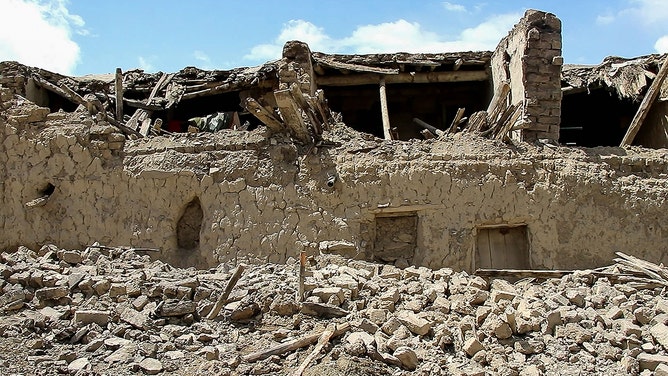 In 1998, a magnitude 6.1 quake and subsequent tremors in Afghanistan's remote northeast killed at least 4,500 people.
In most places in the world, an earthquake of that magnitude wouldn't inflict such extensive devastation, Robert Sanders, a seismologist with the U.S. Geological Survey, told the Associated Press. But a quake's death toll more often comes down to geography, building quality and population density.
"Because of the mountainous area, there are rockslides and landslides that we won't know about until later reporting. Older buildings are likely to crumble and fail," he said. "Due to how condensed the area is in that part of the world, we've seen in the past similar earthquakes deal significant damage."
CLICK HERE TO GET THE FOX WEATHER UPDATE PODCAST
Earthquakes and active faults in eastern Afghanistan and western and northern Pakistan are the result of the India plate moving northward at a rate of about 1.6 inches per year and colliding with the Eurasia plate, according to the USGS. 
The Associated Press contributed to this report.