Army increases arctic readiness through massive Alaskan training exercise
Roughly 8,000 soldiers from around the globe will have a role in the operation, testing their ability to fight, survive and win in the most extreme conditions
FORT GREELY, Alaska -- The Army is looking to increase America's arctic readiness by holding a large-scale winter training exercise in Alaska's remote interior.
The Joint Pacific Multinational Readiness Center exercise will be held through March 27 in an effort to rapidly deploy a brigade-sized force quickly and integrate with cold-weather conditions.
Average March low temperatures at Joint Base Elmendorf-Richardson in Anchorage can reach 3 degrees below zero while highs barely crest the freezing level.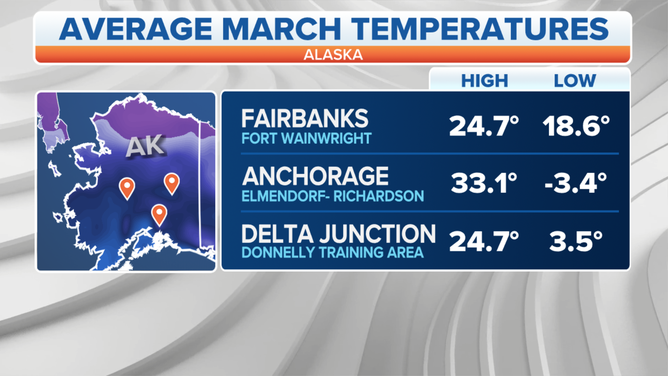 Roughly 8,000 soldiers from around the globe will have a role in the operation, testing their ability to fight, survive and win in the most extreme conditions.
Participants include:
2nd Division, Canadian Army paratroopers
450th Tactical Helicopter Squadron, Canadian Army
High Mobility Artillery Rocket System from 17th Field Artillery Brigade, 7th Infantry Division
Other soldiers from across the Army
SALUTE YOUR SOCKS: WHY PROTECTING SOLDIERS' FEET FROM ALL ELEMENTS IS KEY
This is the first Home Station-Combat Training Center rotation in Alaska. The cold-weather training will focus on large-scale combat operations, including battle drills and live-fire exercises.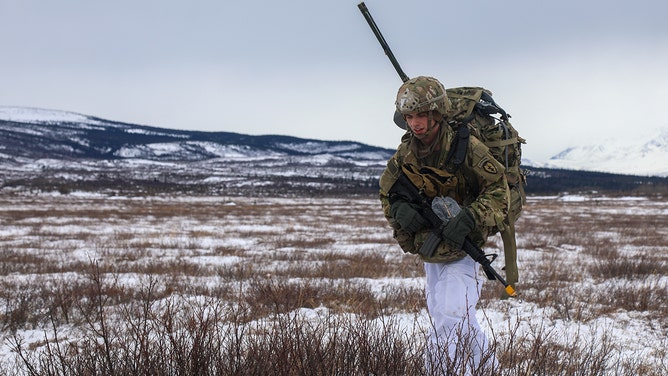 "This scenario provides realistic and relevant training that enables us to respond more effectively to regional crises, meet future security needs and is critical to sustaining readiness," Fort Greely Garrison Commander Lt. Col. Joey Orr said.
Supporting area units with these exercises proves the importance of having Alaska-based assets and relationships in place.
"Living and training alongside our partners helps the U.S. maintain the relationships and trust that are essential for ensuring not only arctic readiness but also regional and global security," Fort Greely's Chief of Plans and Operations Maj. Scott Beckett said.
Interior Alaska residents will see an increase in convoy traffic and military movements around the Donnelly Training Area this month, especially on Richardson Highway, as soldiers shift between Fort Wainwright in Fairbanks and Joint Base Elmendorf-Richardson in Anchorage to the Fort Greely area.
HOW TO WATCH FOX WEATHER ON TV
"Successful execution of JPMRC 22-02 takes a total team effort," Orr said. "It exercises unit and installation-support agencies and builds readiness from Alaska to Hawaii to Fort Polk. There is no doubt it will increase America's arctic readiness and improve the competence and professionalism of our soldiers and leaders."
While the movement of military equipment by air and road may be evident to people who live in the area, the training exercise will not significantly affect civilian communities, the Army said.