Salute your socks: Why protecting soldiers' feet from all elements is key
From extreme heat to trudging through snow soldiers' socks can do more than just get stinky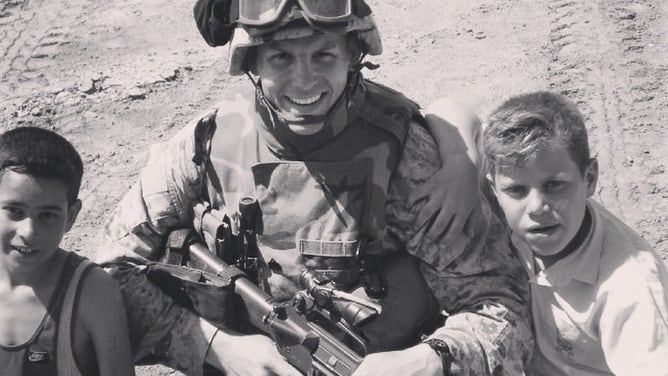 When a podiatrist is thousands of miles away, the best resource to protect a soldier's feet best comes served up in a wool-blend with solid arch support in a pair of well-made socks.
"If you're in a combat zone and your feet are blistered up, or they're rotting, then your combat ineffective," Covert Threads military advisor and co-founder Russell Meade said.
As a U.S. Marine deployed in Fallujah, Iraq, in 2005, Meade asked his long-time friend Peter Menzies to send him a sock to help with 120-degree heat. Meade wasn't just asking anyone to mail him some socks; Menzies' family has been in the stocking and sock business for more than 60 years.
"I wore the socks and actually handed out a few to some of my Marines," Meade recalls. "And once I got home, I had Marines that were still in the combat zone that were asking me, 'Hey, can we get more of these socks?'"
BEGINNING AT NAVY SEALS BIRTHPLACE, FROGMEN RIDE CROSS-COUNTRY TO RAISE AWARENESS
The friends put their heads together and decided they could help provide something better to protect soldiers' feet through all the elements. These aren't the white cotton socks you pick up at your local big-box store.
"There's nothing wrong with cotton. I mean, when I'm at home lounging, I love to just put some cotton on," Meade said. "But what does cotton do if it gets wet? It just gets saturated and heavy and stays close to the skin. So there's really there is nothing we use that has cotton in it just because there's no reason for it."

Covert Threads later expanded to make socks for athletes and recently completed a request for ice fishers. The socks can be worn hiking, cycling, running and even as dress socks for work.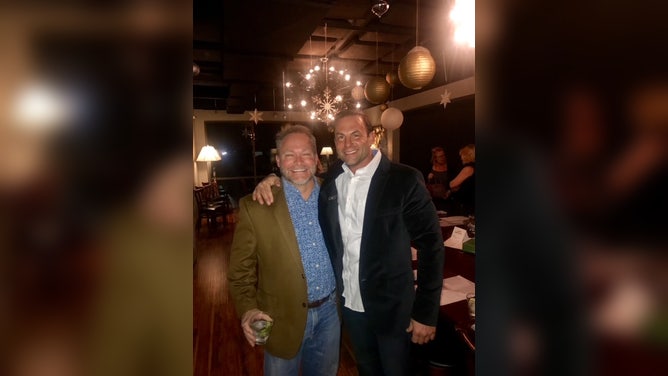 Based in Hickory, North Carolina, the company makes socks for every harsh weather and condition a soldier might face. 
The names give you an idea of what Covert Threads socks you'll want in different elements. 
The FIRE Sock provides fire-resistant protection with Nomex, commonly used in racing suits. 
"When I was in Iraq, we had a lot of issues with a lot of guys who were wearing the Under Armour type material and that type material, if it lights on fire it will melt to your skin," Meade recalled, saying the FIRE sock is popular for people who work on tanks, airplanes and firemen, as well as racecar drivers. 
Another sock called the ROCK Infiltrator was designed for long hauls and carrying heavy loads, popular among soldiers deployed in Afghanistan. 
THE ULTIMATE CRAFT: FLORIDA BREWING COMPANY WORKING TO REDUCE CARBON FOOTPRINT
But Meade points out every sock doesn't work for every environment or terrain, so Covert Threads listened to what warriors on the frontlines had to say about their product and what issues they faced.
"Feet stink, and socks stink. If you're deployed in a combat environment, you know, you're not going to have a lot of opportunities to do laundry."
After doing some research, Meade said they began including a silver microbial agent in the socks, which is used in the medical field because it promotes healing, fights fungus and fights odors. Meade explained that Covert Threads socks are rinsed in a silver antimicrobial rinse and can be worn for three days and still won't stink.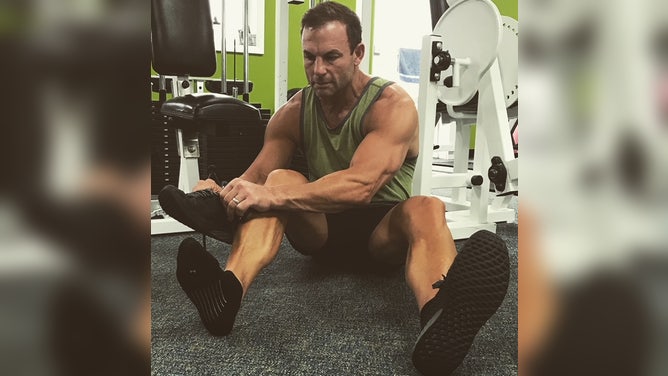 Another key to preventing fungus is wool.
"Most people when they hear wool, they think, 'Oh my gosh, that is cold weather. It's going to be really warm,'" Meade said. 
Wool is used for all seasons to serve different purposes.
"In the summertime, you want to wick that moisture away. It keeps your foot cool," he explained. "Well, in the winter, the same thing. You want that moisture to wick away from the skin, so your foot stays warm."
Covert Threads makes a sock called ICE for moderate to extreme cold using merino wool and wicking acrylic. Meanwhile, the Wool Beast sock has more wool to keep feet warm.
After a Navy SEAL team request, Covert Threads came up with the Jungle Sock, which is lightweight and wicks moisture, drying quickly and keeping the footbed dry even if someone is walking through mud or a wet environment.
Instead of advertising, Meade said the company gave away thousands of socks at military shows. 
"I called it planting seeds because I knew that, especially how Marines are if they get a piece of gear that they like, they'll tell their buddies about it," Meade said. "And it just kept going and going and going."
Covert Threads socks can be found at U.S. Marine Corps on-base exchanges, about 30 Naval base exchanges and are a popular choice across all military branches. Tactical stores and local outdoor outfitters also carry the socks entirely made in America. 
WIND FORECASTS A FACTOR AS UKRAINE WARNS OF 'IMMINENT' CHERNOBYL RADIATION LEAK
Meade has been following the Russian invasion of Ukraine, and while he can't say whom he knows in the region, he said there are Covert Threads ICE socks in use. 
Many of the people fighting Russian are citizens who stayed behind to defend their country and were unprepared for combat.
Meade said they have been working with a tactical distributor to see if they can send socks to civilians or any soldiers who need them.