'All the big ones are 3 days out': Why the NHC wants you to prepare for hurricanes now
Atlantic hurricane season officially starts on June 1, but planning now can ensure you're ready for storms that come with short notice
ORLANDO, Fla. – Andrew and Michael were among the strongest hurricanes to have ever hit the U.S., but they were also among the storms that gave people the shortest notice.
Ken Graham, director of the National Hurricane Center, said Tuesday that short-fuse storms seem to be pretty typical for the worst hurricanes on record.
"If you really look at all the biggest hurricanes, those that are 150 mph or greater in the last hundred years, they were all tropical storms or less … three days out," Graham told FOX Weather hurricane specialist Bryan Norcross at the National Hurricane Conference held in Orlando, Florida, this week. "All the big ones are three days out."
Graham said that means people need to be able to execute their hurricane safety plan in a much shorter amount of time than most people typically believe they have.
HERE'S HOW TO PREPARE FOR HURRICANE SEASON NOW
Jamie Rhome, deputy director of the National Hurricane Center, said storms that develop much closer to coasts are becoming more common.
"There's this misconception in 'hurricaneland' that we have two weeks – hurricanes form over Africa and they just lumber … across the Atlantic and you've got ample time to sit, think and prepare," Rhome told FOX Weather meteorologist Craig Herrera at the conference. "Increasingly, we're seeing more and more storms form right at the coastline."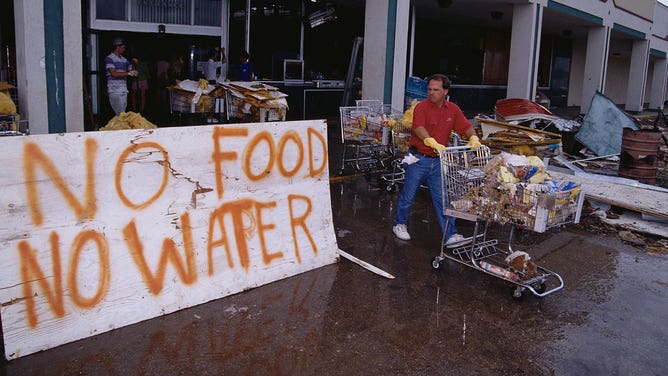 Rhome said that in some cases it means people will only get a couple of days' notice of the approaching cyclone.
He said this means people need to have their disaster plans and kits in place long before a storm begins to threaten their homes.
HAVE PETS? HERE'S HOW YOU CAN PREPARE FOR A HURRICANE
The Federal Emergency Management Agency recommends people have enough food, water and critical supplies to last them for at least three days.
"On any given day, can you sustain yourself for three days?" Rhome asked.
People who live in hurricane-prone areas should also review their evacuation plan and ensure they have the appropriate insurance in place before the season begins.