Yellowstone works to contain fatal disease in national park after deer tests positive
This is the first confirmed positive detection of Chronic Wasting Disease in the park, a confirmation made by Yellowstone and Wyoming Game and Fish Department officials
MAMMOTH HOT SPRINGS, WY – The National Park Service announced on Tuesday that Chronic Wasting Disease was found in a carcass of an adult male mule deer in Yellowstone National Park.
This is the first confirmed positive detection of CWD in the park, a confirmation made by Yellowstone and Wyoming Game and Fish Department officials.
CWD is a contagious, fatal disease of deer, moose and elk that causes physiological and behavioral changes, starvation and death, the NPS said.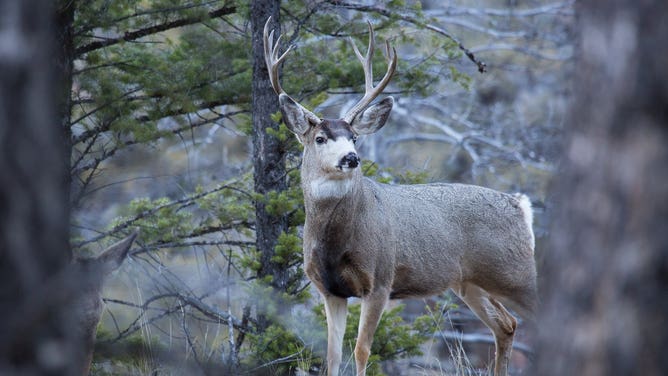 They added that CWD spreads either directly by animal-to-animal contact or indirectly through contact with feces, soil, vegetation or other aspects of the environment that may be carrying infected particles.
The carcass of the infected deer in Yellowstone was found after its GPS collar signaled that the animal had died in mid-October, the NPS said. WGFD had originally captured and collared the deer in March as part of a population dynamics study.
PEOPLE ARE PANICKING OVER 'ZOMBIE DEER' – HERE ARE THE FACTS
WGFD worked with Yellowstone officials to locate the deer carcass, which was on a landmass that separates the South and Southeast arms of Yellowstone Lake. According to the NPS, samples of the carcass tested positive for CWD.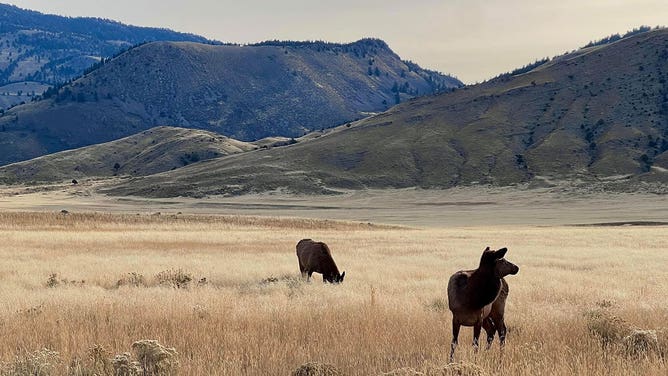 To manage the disease, park and CWD officials said they would work with other agencies to identify areas of the park that are at high risk of CWD. 
They will also increase monitoring for the presence of CWD in other deer, moose and elk in the park and increase the investigation of carcasses and collection of samples for testing.
HUNTING PERMITS COULD BE SLASHED AFTER SEVERE WINTER PLAGUES WESTERN WILDLIFE
They noted that CWD cannot be transmitted to humans or domesticated animals. However, they noted that tissues from CWD-infected animals should not be consumed.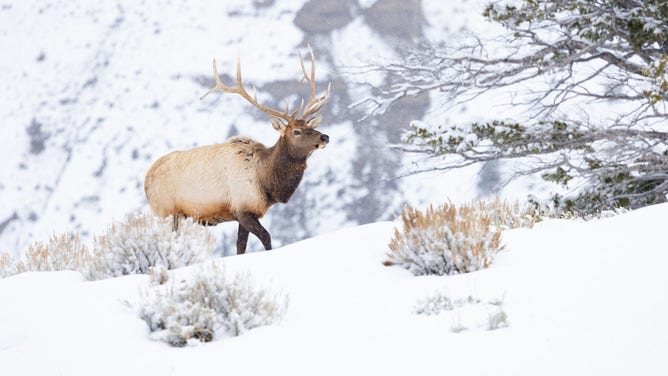 Should park visitors see any sick or dead wildlife, the NPS asks that they notify park employees and avoid contact with the animal.
Park visitors are also asked to avoid touching or handling sick or dead wild animals in case they are infected with diseases other than CWD, which can be passed from wildlife to humans.