First of 3 summer supermoons happens Monday night
Strawberry supermoon will be followed by the Buck supermoon in July and the Sturgeon supermoon in August
The first of three supermoons that will brighten the night sky this summer happens Monday night.
The so-called Strawberry supermoon is the only full moon of June and peaks at 7:52 a.m. Eastern on Tuesday.
HOW TO WATCH FOX WEATHER ON YOUR TV
According to NASA, the term "supermoon" was coined by astrologer Richard Nolle in 1979. It refers to a new or full moon that happens when Earth's satellite is close to perigee – the point in the moon's orbit that it is nearest Earth. This gives the moon a larger and brighter appearance.
According to the Old Farmer's Almanac, the "Strawberry" moniker for this full moon comes from the Native American name for it. It is meant to note the season for harvesting strawberries.
ASTRONOMICAL EVENTS YOU'LL WANT TO WATCH IN 2022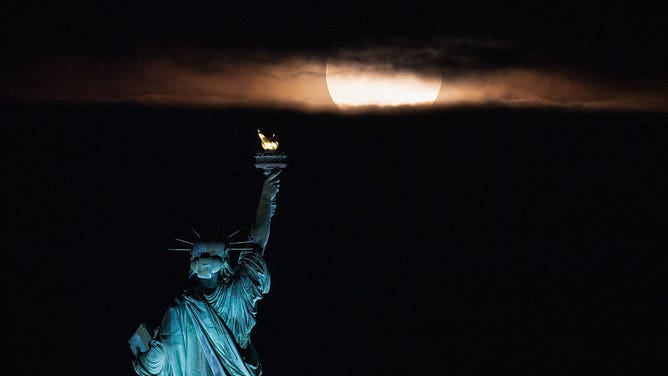 Tony Rice, an astronomy ambassador for NASA, said the best time to view the moon will be right at moon rise or moon set.
"It's going to look its biggest and brightest then, partially because of what we call the moon illusion," Rice told FOX Weather. "This is a trick that your eyes play on you that makes the moon look that much bigger mostly because you've got something to compare it to there on the horizon."
Viewing conditions for much of the central and western U.S. should be great. Cloud cover across the northern tier of the country and southern Texas could hamper visibility. 
STELLAR ALIGNMENT! 5 PLANETS LINE UP FOR A NIGHTLY SHOW IN JUNE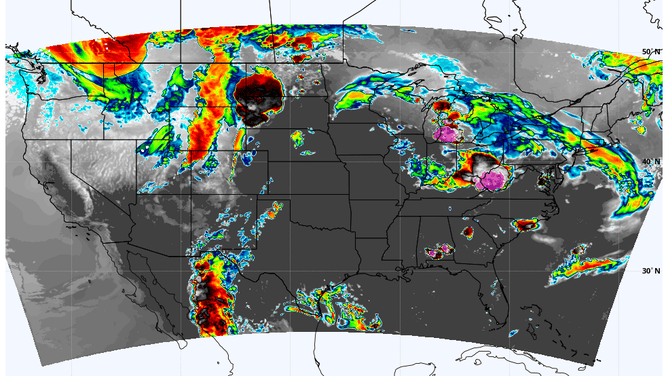 2 more this summer
The next supermoon happens on July 13 and is called the Buck moon, noting the season during which male deer are growing their antlers. Astronomers note that this will be the biggest and brightest supermoon of the year. 
GET THE LATEST EPISODE OF THE FOX WEATHER UPDATE PODCAST
July's supermoon will be followed by another in August. The Sturgeon supermoon will happen on Aug. 11. According to the Old Farmer's Almanac, the name notes a time when the giant sturgeon of the Great Lakes are thought to be easier to catch.