SpaceX launches 61st rocket of 2022, hitting new company record
The rocket launch marks SpaceX's seventh in December alone, the 61st of 2022 and the 198th launch for the company overall.
SpaceX set a new record launch cadence this year, averaging a rocket launch nearly every week.
To cap off a busy 2022, the private space company launched its 61st rocket and final of the year late Thursday.
At 11:38 p.m. PT, a Falcon 9 launched the ISI EROS C-3 mission from Vandenberg Space Force Base. The Earth-observation satellite is part of ISI's new intelligence-gathering constellation. 
About 8 minutes after liftoff, the rocket booster landed back at Landing Zone 4, marking the 11th launch and landing for the Falcon 9 booster. 
Thursday night's rocket launch marked SpaceX's seventh in December alone, the 61st of 2022 and the 198th launch for the company overall. Last year, SpaceX launched 31 missions. 
SpaceX has now landed 160 boosters and continues to re-fly the hardware driving down launch costs. 
Just a day prior, SpaceX successfully launched the final Falcon 9 from Florida of 2022.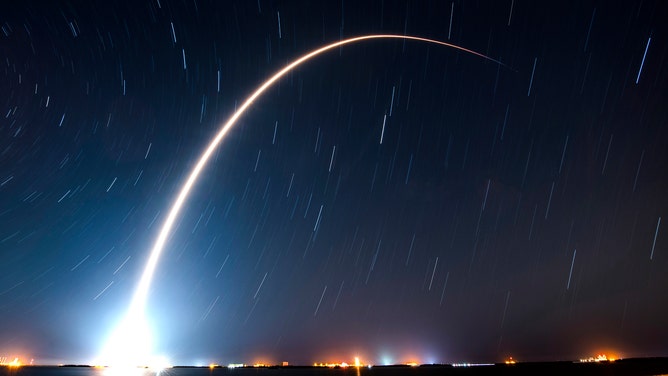 During that mission, SpaceX sent up another batch of internet-beaming Starlink satellites from Space Launch Complex 41 at Cape Canaveral Space Force Station early Wednesday morning. The Falcon 9 rocket launched at 4:34 a.m. EST. 
HOW TO WATCH FOX WEATHER ON TV 
According to the Space Force's Space Launch Delta 45, which oversees the Eastern Range, the Falcon 9 took a southern route down Florida's east coast. The trajectory meant early risers in South Florida had a good view of the rocket as it headed toward orbit.
STARLINK INTERNET 'DISHY' FACES OFF AGAINST SNOW, WILDFIRES IN REMOTE CANADA
After the Florida liftoff, the Falcon 9 booster came back to Earth, landing on a droneship in the Atlantic Ocean. It was also the 11th launch and landing of that rocket booster.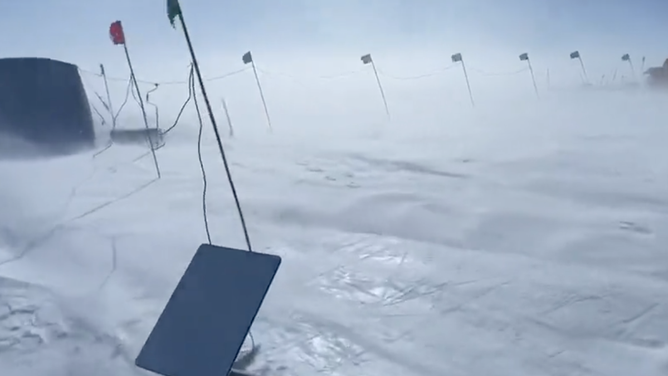 Elon Musk's company has been launching Starlink satellites by the dozens for the last several years as it expands the global internet coverage of Starlink using a constellation of thousands of spacecraft. Dozens of countries and remote areas have access to Starlink service, including the Antarctic.
Wednesday was the first launch of Starlink's upgraded network, according to the company. 
"Under our new license, we are now able to deploy satellites to new orbits that will add even more capacity to the network," SpaceX said. "Ultimately, this enables us to add more customers and provide faster service – particularly in areas that are currently over-subscribed."
According to SpaceX, more than 1 million active Starlink customers use the space-based internet around the globe.