Spacecraft captures photos of new crater on Moon likely created by failed Russian mission
Roscosmos, Russia's space agency, reported losing communications while Luna-25 approached the Moon's south pole.
Earth's only natural satellite now has an additional crater that NASA believes was created by a recent failed mission by Russia to land a spacecraft on the south pole of the Moon.
NASA recently released imagery it said was from its Lunar Reconnaissance Orbiter that showed a newly formed crater after Russia lost communication with its spacecraft on August 19.
Space experts believe the crater is more than 30 feet wide and is within a few hundred miles of the planned landing site.
The Luna-25 mission blasted off from Russia on August 10, and nine days later, it is thought to have crashed on the Moon.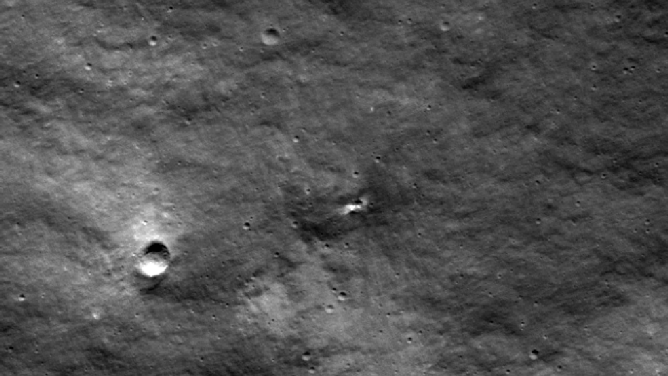 SEE THE OBJECTS HUMANS LEFT BEHIND ON THE MOON
NASA believes the mission was designed to study the Moon's polar region and examine plasma and dust that makes up the lunar body's exosphere.
Roscosmos, Russia's space agency, has only released limited information on the mission but said in a statement that Luna-25 "ceases to exist as a result of a collision with the lunar surface."
The agency said an independent commission will be established to clarify the reasons for the loss of the spacecraft.
The last time Russia successfully completed a lunar mission was in the 1970s when what was known as the Soviet Union landed Luna-24 on the Moon's surface.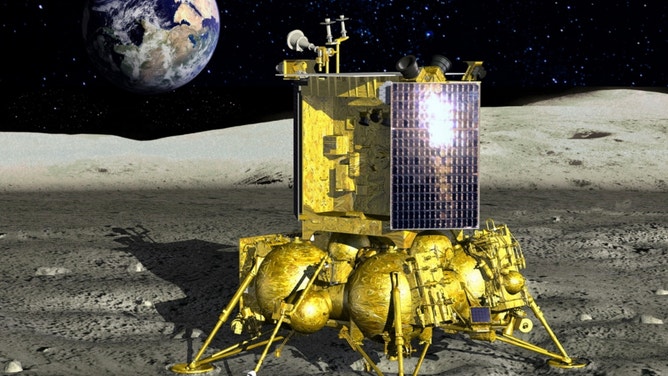 FIRST COMMERCIAL MOON LANDING ATTEMPT APPEARS TO BE UNSUCCESSFUL
The United States, China and India have all announced intentions to send humans to the Moon during the next several decades.
NASA recently completed the Artemis I test flight, which is considered a critical step towards returning humans to the Moon by 2025.
Artemis II is expected to carry astronauts around the Moon in 2024, with the eventual goal of landing on the lunar surface during a sequential mission.