First commercial moon landing attempt appears to be unsuccessful
The CEO of ispace says engineers had contact with their lander just before it was to touch down on the lunar surface, but communication was then lost.
TOKYO – An attempt by Japan-based ispace to become the first company to put a lander on the moon appears to have failed.
In a statement posted on its website, the company said the HAKUTO-R Mission 1 Lunar Lander was expected to land on the moon at 12:40 p.m. EDT Tuesday after spending more than 130 days traveling through space. However, engineers have yet to be able to confirm that the landing was successful.
"So, we have to assume that … we could not complete the landing on the lunar surface," said ispace CEO Takeshi Hakamada during a news conference in Tokyo.
Hakamada said the company received telemetry from the craft up until just before the landing was expected, but then communication was lost. He said engineers are investigating to determine what went wrong.
1-YEAR AWAY: WILL WEATHER COOPERATE FOR TOTAL SOLAR ECLIPSE IN APRIL 2024?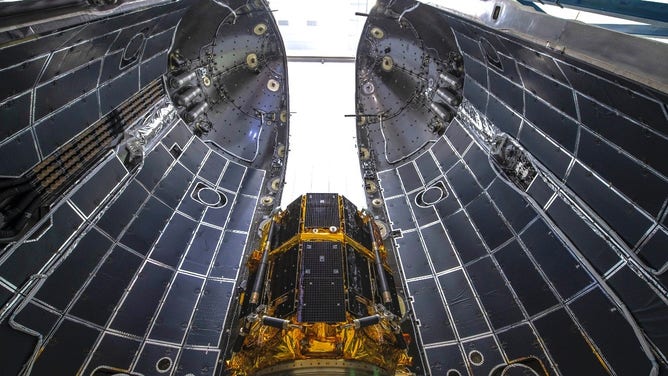 The ispace lander was shot into space by SpaceX from Cape Canaveral, Florida, in December. The goal was to land HAKUTO-R in the Mare Frigoris, or Sea of Cold.
Hakamada said the company has already started preparing for a second HAKUTO mission and that the data the company received during this mission will help refine future attempts at a moon landing.
"We are very proud of the work that we have already achieved," Hakamada said.
"We will keep going – never quit (our) lunar quest," he added.
NASA UNVEILS ARTEMIS II ASTRONAUTS WHO WILL EMBARK ON HISTORIC MISSION AROUND THE MOON
Mission 2 is scheduled to head to the moon in 2024. The original plan was for the second lander to carry a rover to explore the lunar surface.
A third mission is also in the works, but a date for it has yet to be announced.