NOAA satellite lightning mapper captures brilliant daytime meteor flash over New Zealand
New Zealand bolide registers on radar and seismic instruments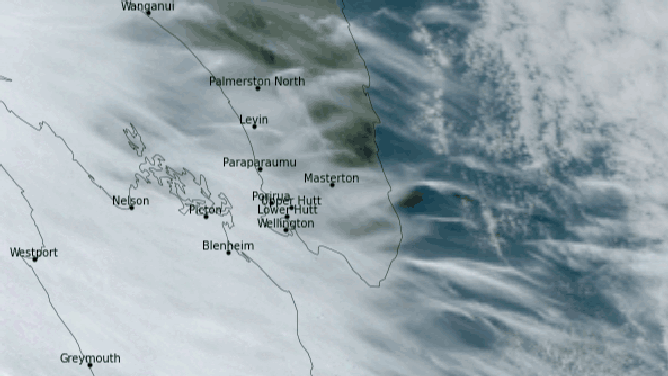 A bright flash and a sonic boom startled New Zealanders near Wellington this week when a meteor tore through the sky in the middle of the day, registering on weather radar and being observed from space via powerful NOAA satellites.
The New Zealand MetService reported an "interesting signature" picked up by the Wellington radar on Thursday at 1:52 p.m. local time, which could have been from a meteor's smoke trail. 
"It's about the right place and time, and it's not meteorological," MetService meteorologists tweeted.
HOW TO WATCH FOX WEATHER ON TV
Weather Watch New Zealand reports it received 45 eyewitness accounts of the meteor or smoke trail. Local media and police received calls about the "big bright streak" in the sky.
After a meteor hits Earth's atmosphere, exploding in a bright flash, it's known as a bolide. 
New Zealand geological agency GeoNet reports the bolide registered on seismic instruments around Wellington.
NOAA's GOES-17 satellite also saw the bolide from space with an instrument typically used to detect and map lightning. The Geostationary Lightning Mapper, or GLM, measures in-cloud and cloud-to-ground lightning activity. The data is beneficial for forecasters tracking severe thunderstorms or potentially issuing a Tornado Warning.
DEEP IMPACT: WHAT TO KNOW ABOUT ASTEROIDS AND WHEN WE SHOULD BE WORRIED ABOUT THEM
While observing meteors wasn't the GLM's original purpose, GOES-16 and GOES-17 satellites are equipped with an instrument that takes 500 images every second, which helps measure the shape of a meteor with millisecond precision, according to NOAA.
Here's what the GOES-17 GLM picked up when the bolide crashed over New Zealand.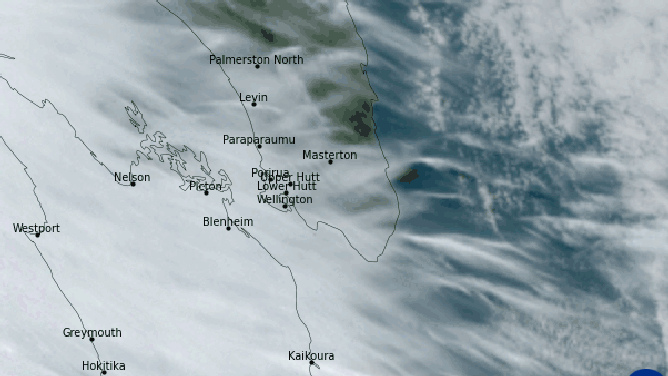 What's notable about this bolide is that on the same day in 1999, another large meteor fireball struck across New Zealand's sky, marking the last major meteor event for the country until this week.
Tiny meteors always crash into Earth, but most are not bright or large enough for the GLM to detect. 
The GLM can spot bolides between 0.1 and 3 meters in diameter range. According to NOAA, the meteors also need an apparent visual magnitude of minus 14 at night. A full moon has an apparent magnitude of minus 12.6. 
CLICK HERE TO GET THE FOX WEATHER UPDATE PODCAST
Bolides can be startling to those who witness and hear them. In January, one such event was confirmed using GLM data after many people called 911 following multiple sonic booms in southwestern Pennsylvania. The GLM onboard the GOES-East satellite helped solve the mystery of the sound, showing a large meteor exploding in the atmosphere. Local forecasters with the National Weather Service could use GLM imagery to provide a logical explanation for the booming sound.