Australian moon rover to hitch a ride on NASA's giant moon rocket
The Artemis program was launched in 2017 and is designed to perform robotic and human and exploration of the moon. The first launch of an uncrewed rocket occurred on November 16, 2022. The next Artemis mission is expected to launch in 2024, with a moon landing scheduled during the Artemis III mission.
Australia is aiming to become one of only a handful of countries to operate a rover on the Moon and said it could reach the lunar surface by 2026.
The Australian Space Agency is working with NASA to design and launch the rover that will depend on an Artemis launch to make it to the Moon.
The agency said the first attempt could occur as soon as 2026, when NASA is expected to launch the Artemis III crew to the Moon's surface.
"Drawing on Australia's world-leading remote operations expertise, the rover will collect lunar soil, known as regolith. NASA will attempt to extract oxygen from the sample. This is a key step towards a sustainable human presence on the Moon," the ASA said in a statement.
SEE THE OBJECT HUMANS LEFT BEHIND ON THE MOON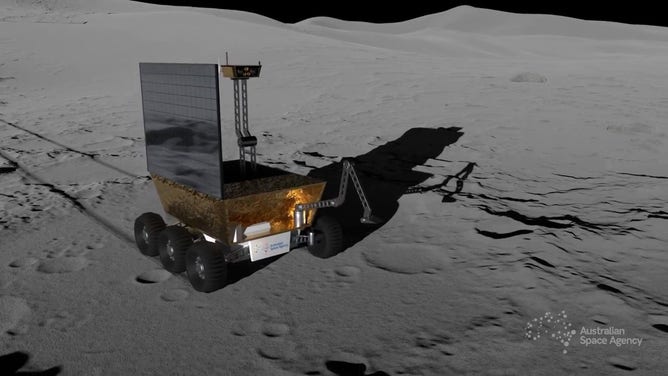 Russia recently attempted to put a spacecraft on the surface of the Moon, but the mission is believed to have ended in spectacular fashion, with a massive crater now seen from satellites near the expected landing site.
If Roscosmos, Russia's space agency, had been successful with the Luna-25 mission, it would have been the first time since the 1970s that the country had successfully landed a spacecraft on the lunar body.
India, the Soviet Union, China and the United States are the only countries to have successfully operated a spacecraft on the Moon, with several other countries eyeing to achieve the historic feat.
SPACECRAFT CAPTURES PHOTOS OF NEW CRATER ON MOON LIKELY CREATED BY FAILED MISSION
Australia has yet to determine a name for the rover but said it is turning to its citizens for help.
The space agency has opened a website for Australians to submit potential names that will one day come to a public vote.
The winner is expected to be announced in December, and the name will be placed on the robot for the universe to see.