Florida's marine life depends on killing invasive fish
Lionfish were first spotted off the Florida coast in the 1980s, and the population swelled during the last 15 years.
MIAMI – The hunt is on to kill as many lionfish as possible in the waters surrounding Florida before the invasive does irreparable harm to reef ecosystems and other native marine life.
As part of the effort, the Florida Fish and Wildlife Conservation Commission recently kicked off its annual Lionfish Challenge for anglers to harvest as many of the spiny fish as possible by September 6.
The agency says lionfish are native to the Indo-Pacific region, but because possibly of commercial trade made it into the waters off Florida during the 1980s and have increased in numbers ever since.
Researchers believe water temperatures of at least 50℉ are needed to keep the fish alive, but the population is able to thrive once waters reach at least the mid-60s.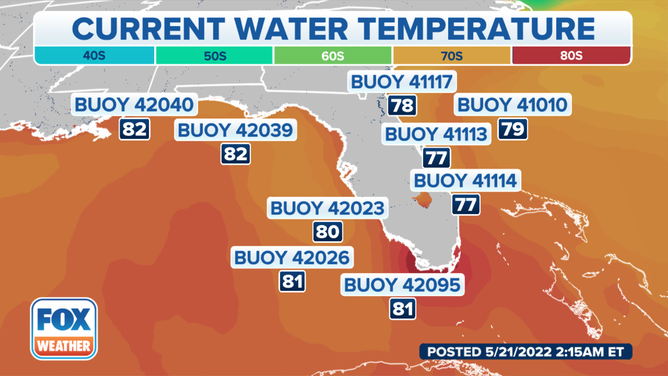 HOW TO WATCH FOX WEATHER ON TV
It is in these warm, tropical waters that lionfish prey on smaller fish and upset fragile ecosystems.
Experts say the presence of the species reduces crucial food sources for native fish and leads to algae growing unchecked on reefs.
The additive stress on reefs comes at a time when the vital ecosystems were already dealing with increased pollution and climate change.

The National Oceanic and Atmospheric Administration reports clusters of the lionfish have been reported from the Gulf of Mexico to the Caribbean and up the Atlantic seaboard through North Carolina.
Recent research suggests that the fish may be able to adapt to and tolerate water bodies outside of tropical oceans.
FLORIDA COMPANY PROVIDES UNIQUE, ECO-FRIENDLY WAY TO KEEP MARINE LIFE ALIVE AFTER YOU DIE
Biologists say brackish coastal zones, mangroves and estuarine habitats may be at future risk of invasion, if the invasive species' population is not held in check.
A healthy fishing industry is important to the Sunshine State and is responsible for around a $14 billion economic impact that some biologists worried could be threatened by the nuisance fish.
Top participants in the ongoing competition to capture the most lionfish will be eligible for rewards and bragging rights.
The 2021 challenge resulted in more than 21,000 lionfish being removed from the waters around Florida.