Axiom-1 now targeted for no earlier than April 6th
American, Canadian and Israeli crew will make up the first all-private mission to the space station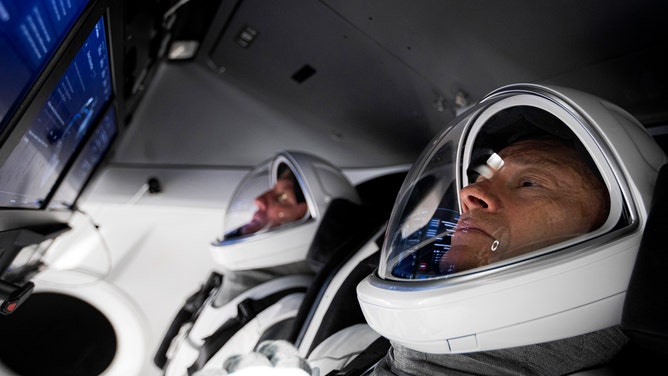 The first all-private mission to the International Space Station has been pushed to April 6. 
AXIOM-1 CREW TO CONDUCT 'MEANINGFUL RESEARCH' IN SPACE AS FIRST ALL-PRIVATE MISSION TO ISS
Axiom Space said Monday that they, NASA, and SpaceX are now looking at no earlier than April 6 for the launch of Axiom Mission-1, pending range approval. The launch is currently scheduled at 12:05 p.m. ET. 
NASA said that for an April 6 launch, Ax-1 static fire would take place on April 4. NASA's SpaceX Crew-4 mission remains scheduled to launch no earlier than Tuesday, April 19.
CHEF JOSÉ ANDRÉS IS SENDING A FAMILY MEAL OF PAELLA TO SPACE WITH AXIOM-1 CREW
The private company, Axiom Space, is paying SpaceX to launch the Axiom Mission-1 with three businessmen who bought flights for an undisclosed amount of money, along with Axiom's vice president.
NASA IS SEEKING A SECOND RIDE TO THE MOON FOR ASTRONAUTS IN ADDITION TO SPACEX
Axiom Space Vice President and former NASA astronaut Michael López-Alegría will command the mission and launch in the Crew Dragon Endeavour alongside customers Larry Connor, Eytan Stibbe and Mark Pathy.
Before the change, Dragon Endeavour was scheduled to launch on April 3, but that date was likely to change as NASA's mega moon rocket is on the launchpad next door, ready for a countdown dress rehearsal on the same day.