Look out for these astronomical events in May
From the full flower moon to meteors zipping past Earth, here are several celestial shows to look out for this month.
April showers bring May flowers, and apparently, that's the case for the full moon this month too. 
From the full flower moon to meteors zipping past Earth, here are several celestial shows to look out for this month. 
4th-5th: Eta Aquarid meteor shower peak
The comet Halley usually produces one of the better meteor showers of the year to check out.
NASA said the Eta Aquarids usually lead to about 60 meteors per hour, but due to the event's closeness to the full moon, much of the debris will not be visible.
WATCH OUT FOR THESE ASTRONOMICAL EVENTS IN 2023
The best viewing will be if the skies are clear and you are well away from any light pollution.
The comet is thought to be at least 16,000 years old and also leads to October's Orionid meteor shower.
NASA said that the peak for the Eta Aquarid meteor shower will be from May 4-5.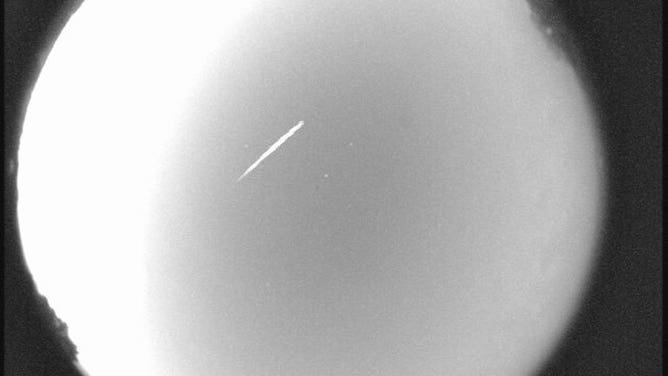 5th: Full flower moon
The full moon will be on the opposite side of the world from North America when it reaches peak illumination, so the best time to view the lunar body will be during the evening.
The Farmers' Almanac said the moon gained its nickname through observations by Native Americans who noted flowers were abundant during the late spring.
Other names for the lunar body include the corn-planting moon and the milk moon.
7 TIPS ON HOW TO SHOOT THE MOON WITH A CAMERA
This full moon event will also include a penumbral lunar eclipse, but it will not be visible in North America.
Areas mainly in the Eastern Hemisphere will temporarily see Earth's shadow cover a portion of the moon.
The next penumbral lunar eclipse visible in North America will be in March 2024.
29th: Great view of Mercury
During the early-morning hours of May 29, the first planet of our solar system will appear bright due to its distance from the sun.
The event is called the planet's greatest western elongation and will be one of three times Mercury reaches this stage.
STUNNING VIDEO SHOWS MERCURY PASSING BY THE SUN
Due to the moon, viewing of the first event in January was considered poor, and if you miss May's event, the final one for the year will be in September.
Only the inferior planets, or those closer to the sun than Earth, reach a stage of greatest western elongation or greatest eastern elongation.