School bus-sized asteroid to pass close to Earth on Thursday
Called 2023 BU, the asteroid will zoom along a path taking it only 2,200 miles above the Earth's surface and putting it within the orbit of some of our satellites.
An asteroid will fly over the southern tip of South America on Thursday in one of the closest approaches by a known near-Earth object ever recorded, according to NASA.
Known as "2023 BU," the asteroid is estimated to be between 11.5 and 28 feet long – the size of a small pick-up truck or as large as a mid-sized school bus.
'SMASHING SUCCESS': NASA'S FIRST PLANETARY DEFENSE TEST CHANGES ASTEROID'S ORBIT BY 32 MINUTES
2023 BU is zooming along a path that comes 2,200 miles above the planet's surface. This puts the asteroid within the orbit of geosynchronous satellites, which orbit the Earth at the same rate as the planet's spin.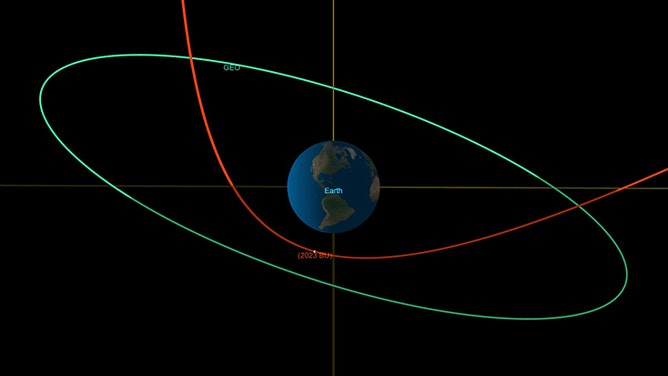 According to NASA, there is no risk of the asteroid hitting Earth when it swings by on Thursday.
The asteroid was discovered on Saturday by amateur astronomer Gennadiy Borisov in Nauchnyi, Crimea.
NASA SPACECRAFT SET TO INTENTIONALLY CRASH INTO AN ASTEROID TO HELP SAVE EARTH
Additional observations followed. They were reported to the Minor Planet Center and then posted to the Near-Earth Object Confirmation Page.
This data was then analyzed by NASA's Scout impact hazard assessment system, which calculated that the asteroid path would be a near-miss.
"Scout quickly ruled out 2023 BU as an impactor, but despite the very few observations, it was nonetheless able to predict that the asteroid would make an extraordinarily close approach with Earth," said Davide Farnocchia, a navigation engineer at JPL, who developed Scout.
HOW THE TELESCOPE BECAME OUR WINDOW INTO THE UNIVERSE
"In fact, this is one of the closest approaches by a known near-Earth object ever recorded," he added.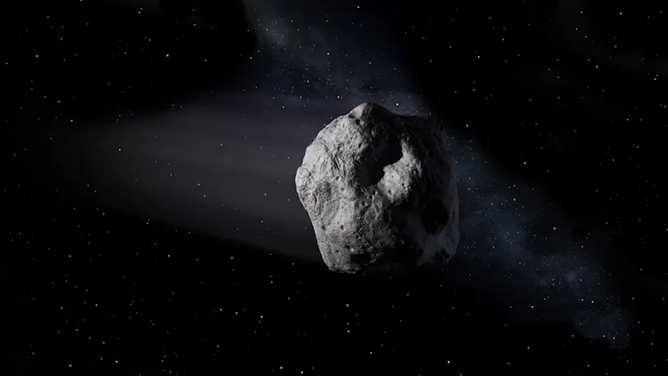 Because 2023 BU will fly so close to Earth, its orbit will be changed by the planet's gravitational pull.
The asteroid's orbit around the sun was roughly circular initially and took about 359 days to complete. After its rendezvous with Earth on Thursday, however, the asteroid's orbit will become elongated and take about 425 days to complete.
2023 BU is expected to make its near-miss pass over the southern tip of South America on Thursday at around 7:29 p.m. EST.