Hello, sun! Perihelion 2023, Earth's closest approach to the sun happens Wednesday
Perihelion 2023 happens Wednesday at 11:17 a.m. EST when the Earth is at its closest to the sun. Aphelion happens on July 6 this year.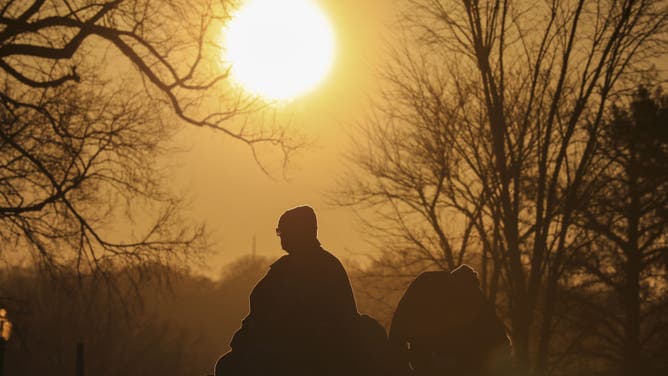 After ringing in a new calendar year, Earth reaches another celestial milestone known as perihelion, when our planet is closest to the sun.
Wednesday marks 2023's perihelion day, when Earth will be about 3 million miles closer to the sun than at its farthest point in orbit. 
SWIRLING ERUPTION FROM THE SUN SHOWCASES NOAA SATELLITE'S ABILITY TO FORECAST SPACE WEATHER
Perihelion doesn't always happen on the same day or time every year, but on Earth, it occurs about two weeks after the winter solstice, also known as the shortest day of the year in the Northern Hemisphere.  
This year, Earth perihelion happens on Jan. 4 at 11:17 a.m. EST. At that time, Earth will be approximately 91.4 million miles from the sun.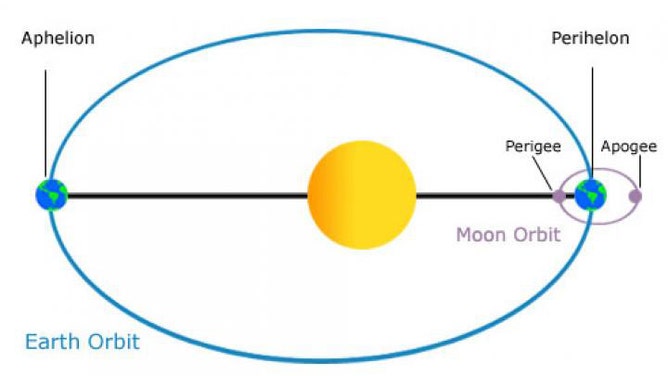 When the opposite occurs and Earth is at its farthest point in orbit from the sun, it's known as aphelion, which this year occurs on July 6 at 4:06 p.m. EST. Earth will be more than 94.5 million miles from its star during aphelion. 
Earth doesn't experience a significant temperature change during perihelion or aphelion because the change in distance to the sun is rather small compared to the overall distance — about 7% more sunlight compared to aphelion. 
However, because the planet orbits the sun at a 23.5-degree tilt, providing more sunlight to different regions of the globe, weather changes during our summer and winter seasons overwhelm minor changes compared to the Earth's orbital distance to the sun.
IMPROVED SPACE WEATHER FORECASTS NEEDED TO AVOID DESTRUCTION OF SATELLITES
While the distance to the sun doesn't have much impact on Earth's temperature, the solar cycle does. The sun goes through active and calm periods. Right now, the sun is almost halfway through an 11-year active period meaning more solar flares and geomagnetic activity.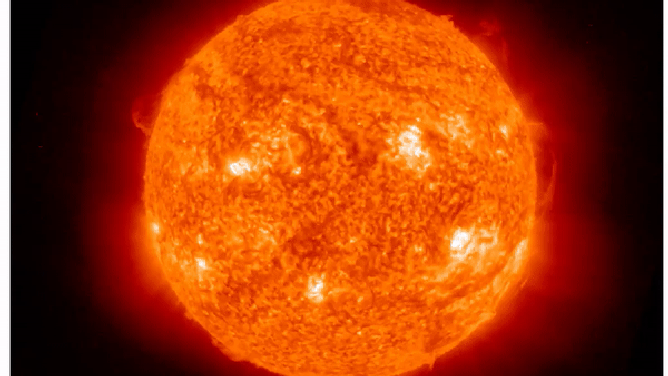 NASA, NOAA and research institutions study the sun's behavior to better predict solar weather that impacts Earth and spaceflight operations. 
When solar flares hit the Earth's magnetic field, it causes a geomagnetic storm that can put on brilliant displays of the Northern Lights across the northern tier of the U.S. and cause technology disruptions.
If a solar flare is strong enough, NOAA's Space Weather Prediction Office will issue a geomagnetic storm warning based on a 5-level scale. 
According to NOAA, the peak of the current solar cycle activity is expected in July 2025.