Wobbling Wanda: Tropical storm maintains strength in the Atlantic
Little change to storm's strength expected over the next few days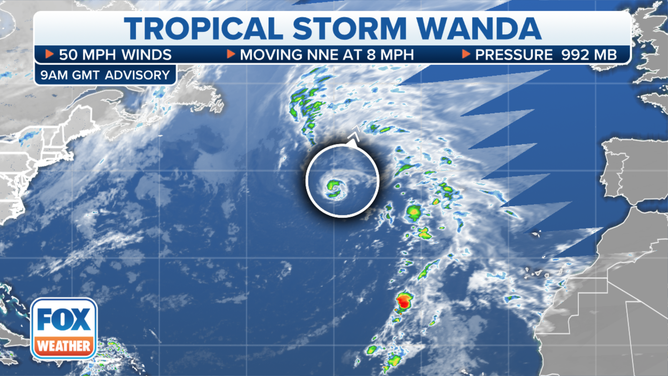 ATLANTIC OCEAN - Tropical Storm Wanda is maintaining its strength as the system continues moving across the Atlantic Ocean in a few different directions.
The center of Tropical Storm Wanda was about 705 miles to the west of the Azores as of Wednesday morning and had a central pressure of 992 mb.
According to the National Hurricane Center, the maximum sustained winds were holding steady at 50 mph with some stronger gusts.
The system is currently moving to the north-northeast at 8 mph, but the NHC said Wanda is getting ready to move in a few different directions.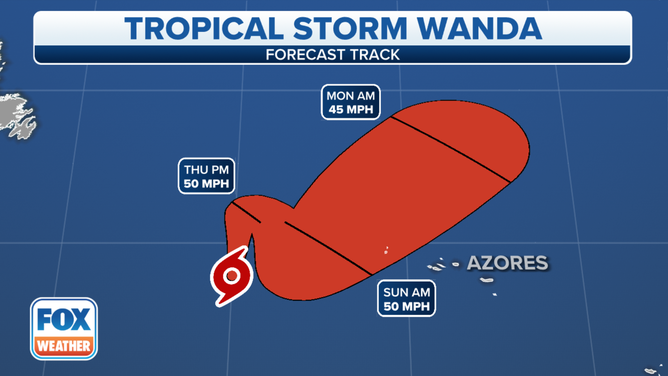 A northward to north-northeast motion should continue throughout the day into early Thursday. That's when forecasters said Wanda would begin a more eastward movement at a slower speed later on Thursday. After that, Wanda is expected to start a more southeastward direction by early Friday.
The storm's strength isn't expected to change that much over the next few days.
Currently, tropical storm-force winds extend outward about 90 miles, mainly to the east of the storm's center.
HERE'S WHY THE ATLANTIC HURRICANE SEASON RUNS FROM JUNE TO NOVEMBER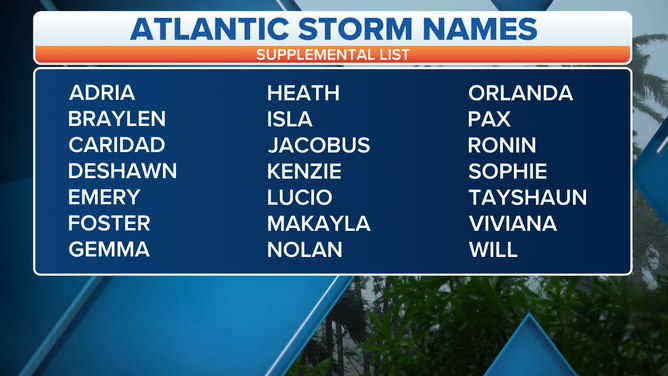 The storm isn't a threat to land, but ships in the area should monitor conditions.
Wanda was the last on the list of names for the 2021 season. If any additional named storms form, the NHC will start on an auxiliary list of 21 names.