Wintry conditions expected throughout New England on Saturday
Freezing rain will bring a light glaze of ice on roads Saturday, creating slippery holiday travel.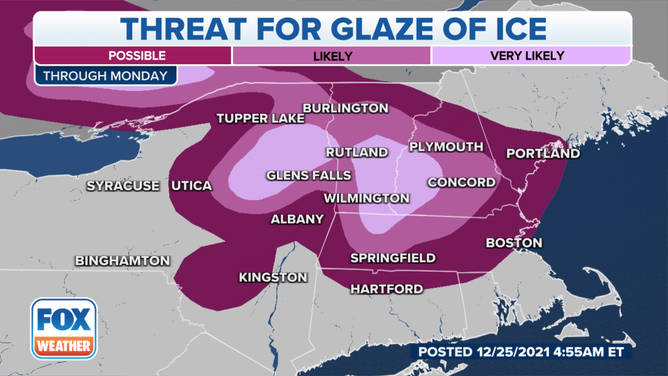 A warm front will bring freezing rain to the region Saturday morning. As temperatures warm throughout the day, the freezing rain will transition to plain rain. Typically colder spots will see freezing rain linger through much of the day, the National Weather Service says. 
Winter Weather Alerts are in place throughout Saturday.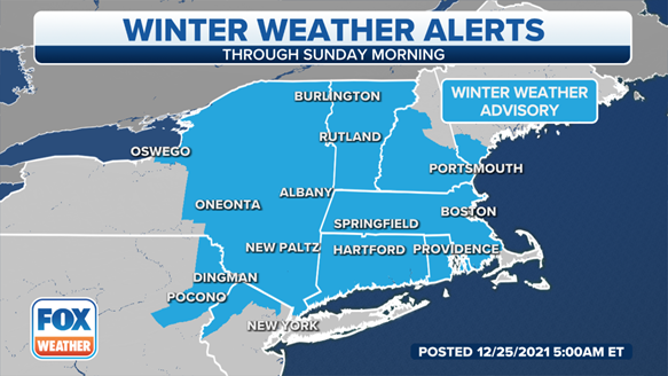 Further north into New England, light snow is expected. One to three inches of snowfall is possible from northern New Hampshire through western Maine throughout the weekend.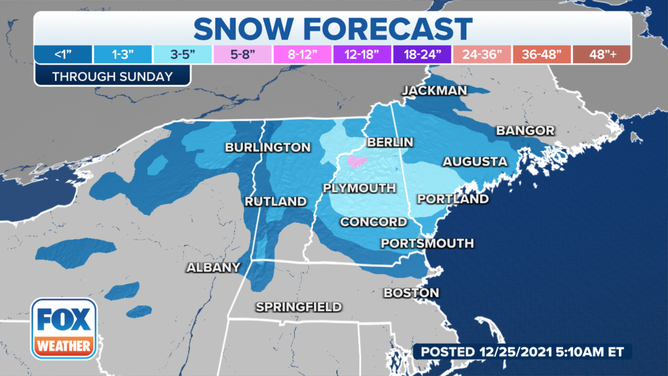 While mostly drier air looks to move in on Sunday, some areas could still see chances for light precipitation. 
Be sure to download the FOX Weather app so you can track the rain, snow and ice through the holiday weekend.