Winter weather alerts issued ahead of storm set to crash into Pacific coast
Very heavy snow is expected in the Sierra Nevada in the next 7 days when more than 10 feet is expected to pile up
After a brief break in the rain and snow Tuesday, the next push of Pacific moisture arrives on the West Coast by Wednesday morning as the region braces for a series storms that could cause travel delays ahead of Christmas.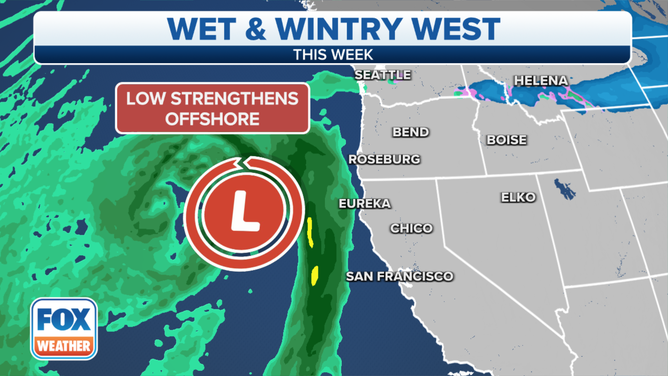 More lower-elevation rain and accumulating mountain snow are expected later on Wednesday and into Thursday morning. The precipitation will extend as far south as Central California.
Most areas of western Washington and northwestern Oregon could pick up an inch or two of rain by Wednesday morning, with some areas picking up 2 to 3 inches.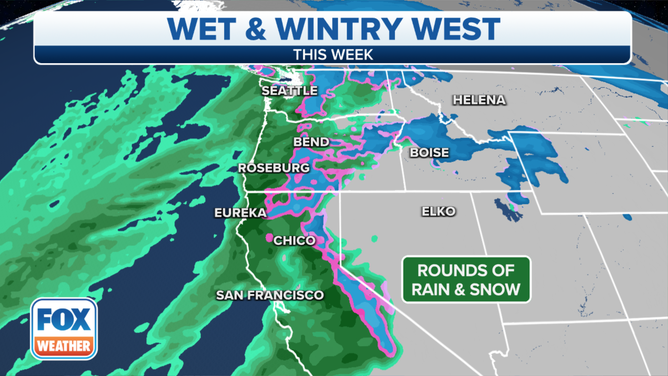 Winter Storm Watches, Winter Storm Warnings and Winter Weather Advisories have been issued for parts of the Washington and Oregon Cascades and California's Sierra Nevada.
People starting to travel for Christmas early this week should allow for extra time on the roads, as some may be hazardous with wet and icy conditions.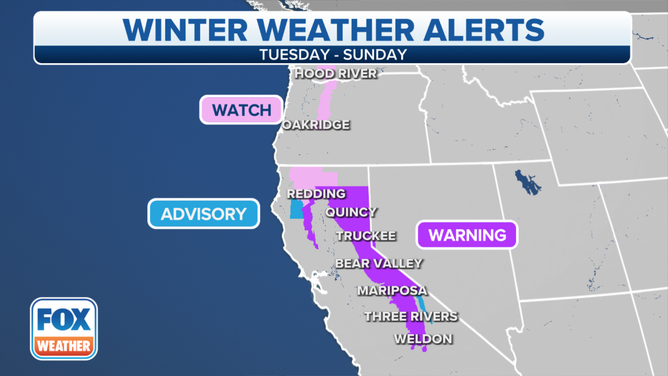 Very heavy snow is expected in the Sierra Nevada in the next seven days when more than 10 feet is expected to pile up. The moisture will also work its way inland and bring mixed rain and snow across the Great Basin and mountain snow for the northern Rockies during the next couple of days. 
FEET OF SNOW EXPECTED FOR CALIFORNIA MOUNTAINS AHEAD OF CHRISTMAS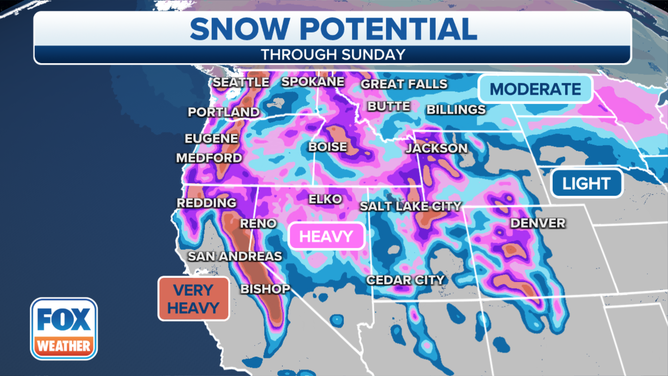 Heavy snowfall will also delight skiers and snowboarders across Utah, where higher elevations could pick up 3 to 4 feet of accumulation through the week.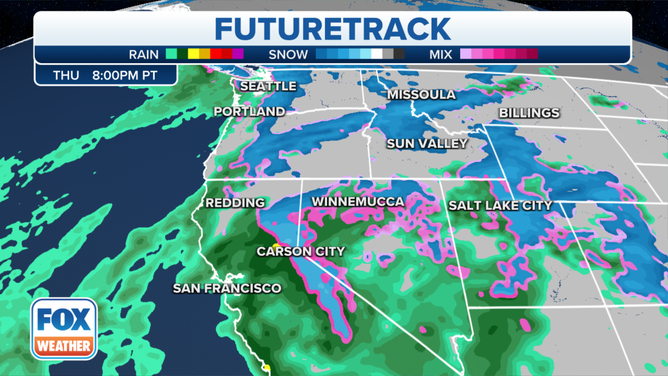 A fast-moving wave of low pressure in Montana will also produce light snow accumulations across the northern Rockies and Northern Plains on Tuesday.
By Tuesday night, this system then reaches the upper Great Lakes, where several inches of snow is possible.