Winter storm warnings issued as Alaska sets daily snowfall records
Areas south and east of Fairbanks received more than a foot of snow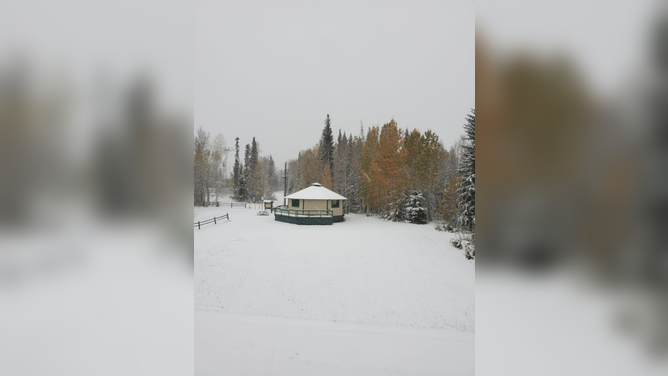 October kicked off with daily snowfall records in interior Alaska as an early-season winter storm affected the state.
At Fairbanks International Airport, 3 inches of snow was measured Friday, followed by another 2.8 inches Saturday. These totals each topped the city's daily snowfall records for Oct. 1 and Oct. 2, respectively.
Additionally, the two-day amount of 5.8 inches was the sixth-highest snowfall total recorded in Fairbanks during any two-day period this early in the season, according to Rick Thoman, a climate specialist at the University of Alaska Fairbanks.
Fairbanks averages its first measurable snow (at least 0.1 inches) on Sept. 30, but it doesn't typically receive 3 inches in a single storm until Nov. 26, so Friday's 3-inch snowfall came eight weeks ahead of schedule.
The National Weather Service office in Fairbanks said some places in the area received more than 8 inches of snow, while areas south and east of Fairbanks picked up over a foot of snow.
While most of the snow has tapered off in Fairbanks, a large portion of interior Alaska west and north of the city is under a Winter Storm Warning until midnight Thursday night as this early-season snowstorm affects other parts of the state.
The NWS said areas under the warning can expect between 4 and 12 inches of snow, with isolated amounts between 12 and 20 inches possible in the highest terrain.