Winter storm to blanket the N. Plains and Midwest in snow
A foot of snow forecasted for the Northern Plains and Midwest.
Get ready for another foot of snow. Winter Storm Warnings are up for a stretch from central Montana, across the Dakotas, to central Minnesota and northern Wisconsin. Over a foot of snow could snarl commutes Monday and Tuesday.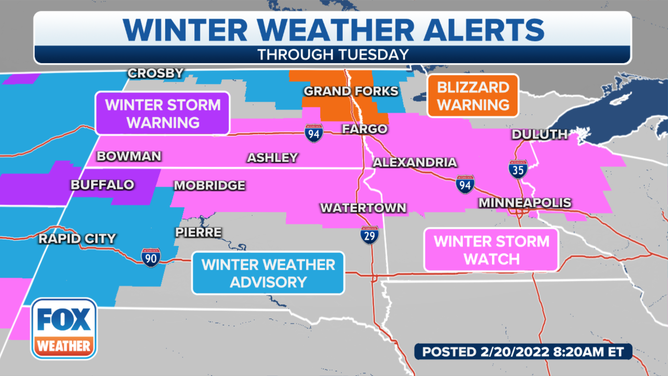 The storm starts late Sunday and brings heavy snow Monday before tapering off Tuesday when it moves east.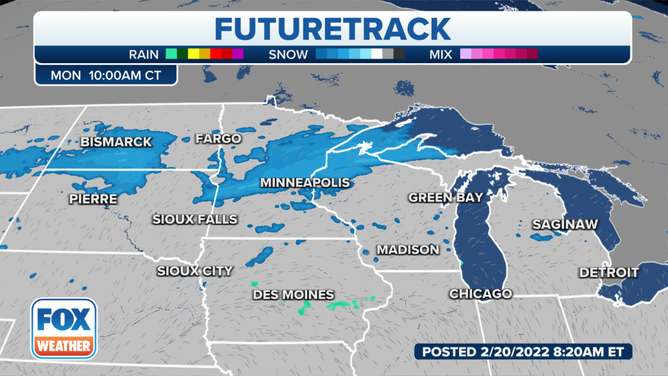 As the storm system heads to the east, the threat for a glaze of ice extends from the Central Plains through the Great Lakes and into parts of the Northeast and northern New England.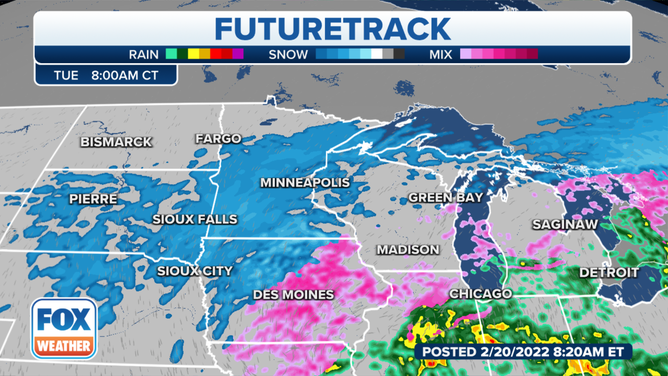 Areas of southern Wisconsin and central Michigan have the highest chance for icing.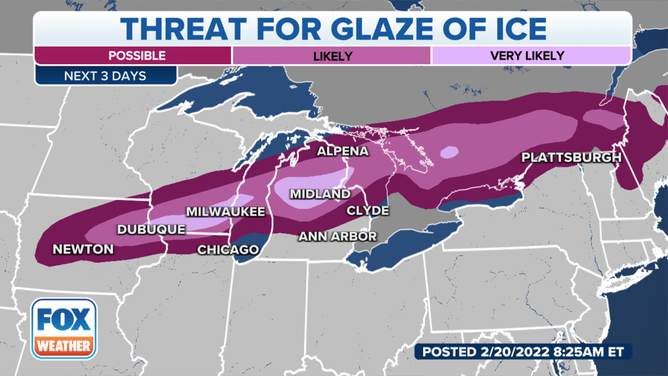 Northeast winds will blow Monday 20-25 mph making for tough travel between the ice and the blowing snow.
Concerns are also growing for the threat of disruptive ice from northeastern Iowa, across southern Wisconsin and central and northern Michigan by the time the system moves out.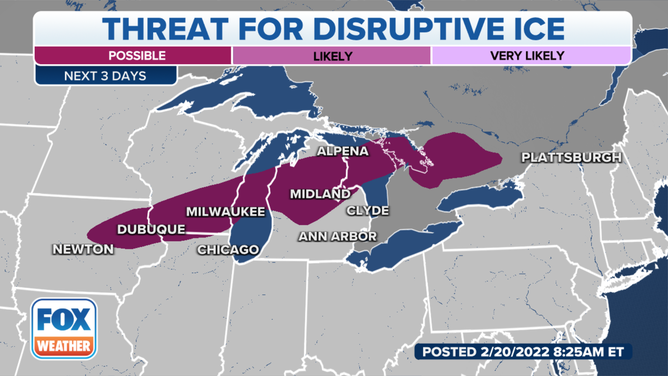 There will be the threat of power outages if ice collects on power lines.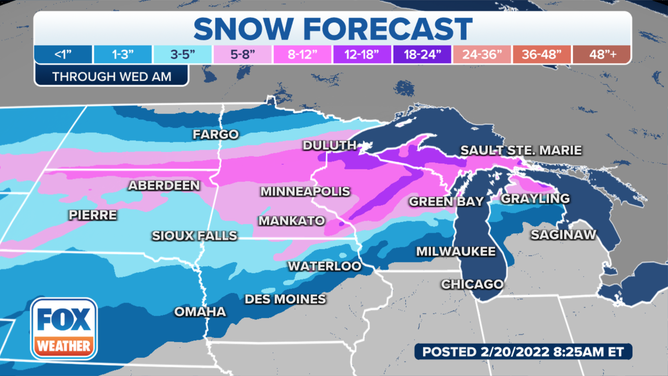 Southern to central Minnesota is expected to receive 5-8 inches of snow, but locally higher amounts are expected a bit further to the north.