Wildfire threat continues in Montana
Residents of Denton, Montana, were told to evacuate their homes on Wednesday
DENTON, Mont. - High winds and low relative humidity will again allow for dangerous fire weather conditions in Montana.
Crews were busy Wednesday working to extinguish a fire in Denton, located in Fergus County.
The sheriff's office said several homes on the south side of town were destroyed, but luckily no injuries were reported.
Highways in the area were closed, and officials told people to say away from Denton while firefighting efforts were underway. Affected residents were told to go to the Civic Center in Lewistown until conditions improved.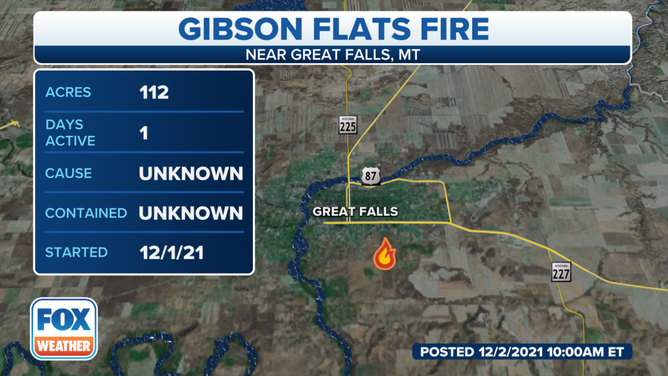 A fire in Gibson Flats also destroyed several buildings on Wednesday. Officials there said at least 65 people are now without a home after a fire moved through the region. 
As of Thursday morning, the fire has burned more than 100 acres. It's unknown what caused the fire.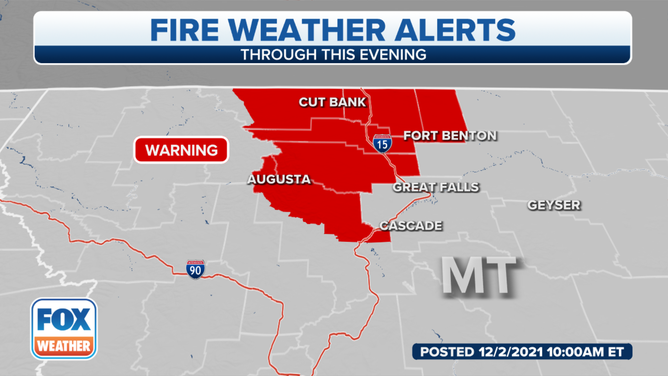 Fire weather warnings are again in effect for parts of northern Montana, including Cut Bank, Fort Benton and Augusta.
Residents in the warned area are asked to take the proper precautions to ensure nothing sparks a fire, which can quickly get out of control if one were to start.