Widespread freeze expected across Midwest, northern Plains
Some areas of the Midwest still haven't seen their first freeze of the season
After a mild start to fall, many areas of the Midwest and northern Plains will wake up to temperatures in the teens and 20s as the first widespread freeze of the season gets underway.
A high-pressure system will begin pushing south from Canada, and that clockwise spin will be pulling in the colder air from the north.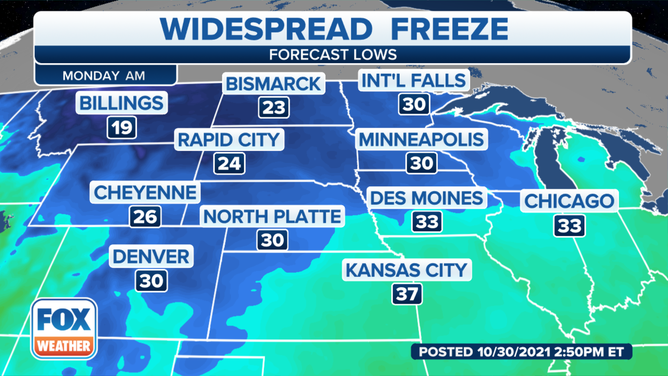 That means low temperatures will drop into the 20s and 30s for places like Billings, Bismarck, Minneapolis and Denver Monday.
Daytime temperatures in the area will be about 10 to 20 degrees below average, with many locations only getting into the 30s to the north with 40s and low 50s farther south.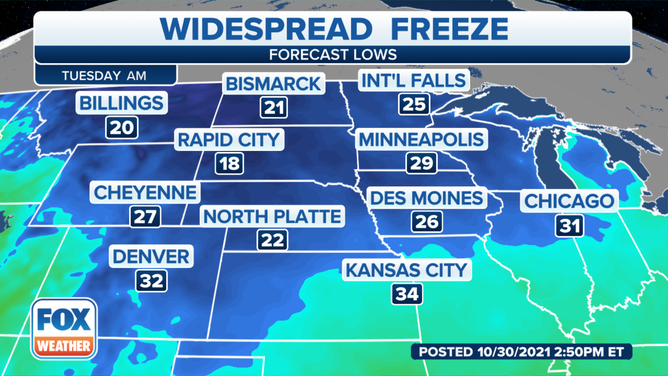 The colder air will eventually make its way into places like Chicago and Des Moines by Tuesday morning, and temperatures during the day will be between 10 and 20 degrees below average for this time of year.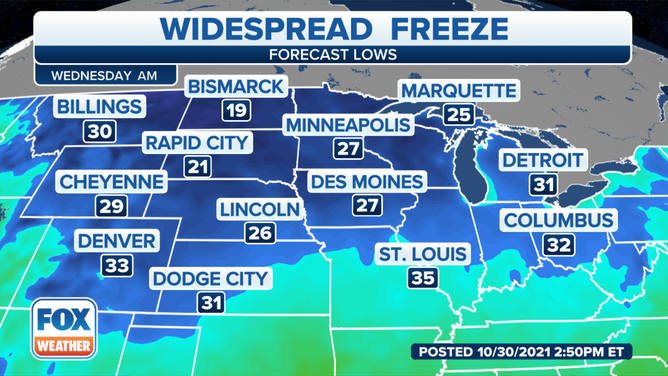 Once we get into Wednesday, the freezing temperatures will move east into places like Columbus and Detroit and south into Dodge City, Kansas and some parts of western Oklahoma.
And while it is expected to be a chilly week, no record-cold temperatures are expected.