December warmth sets records in Houston before spreading east through weekend
There will be more than 75 record highs in jeopardy Thursday through Saturday
It's feeling more like September than the December holiday season in some parts of the U.S. as warmer-than-average temperatures continue to dominate.
After the first real blast of cold air, a big warmup will send temperatures soaring through the rest of the week and into the weekend. High temperatures will be as much as 30 degrees above average. This will place more than 75 record highs in jeopardy Thursday through Saturday.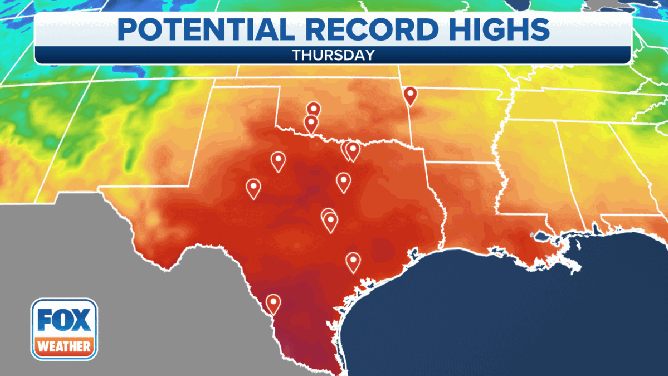 Records set in Houston area
On Thursday, Houston set record highs at the city's two airports. 
At Bush Intercontinental Airport, on the city's northeast side, the temperature reached 85 degrees, breaking the record of 84 degrees set in 2019. That temperature tied the highest December temperature ever recorded at IAH, which was first reached on Dec. 3, 1995. 
At Hobby Airport, on the city's southeast side, the mercury climbed to 87 degrees. That shattered the record high for Dec. 9 of 84 degrees set in 2019. The temperature also set a new record for the highest December temperature ever recorded at HOU. The original record was 85 degrees and was set on Dec. 3, 1933.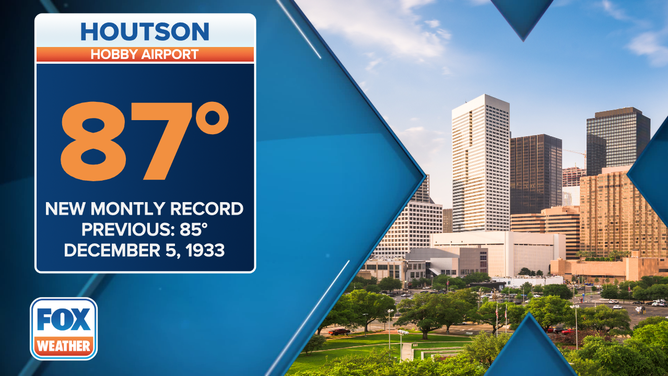 Galveston, located on the Gulf Coast about 50 miles southeast of Houston, also set a new record high for the day. The temperature there reached 80 degrees, which broke the previous record of 78 degrees set in 2004.
Where the heat is going
The heat will be centered from Texas to the Ohio Valley on Friday, with high temperatures climbing into the 70s and 80s. A few highs in the 90s are even possible around the Rio Grande Valley in South Texas.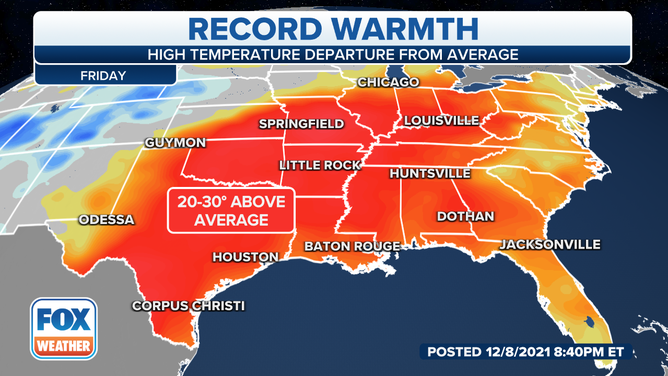 On Saturday, the record heat slides to the Eastern Seaboard. High temperatures in the 60s may be felt as far north as New England, with highs in the 70s as far north as New Jersey.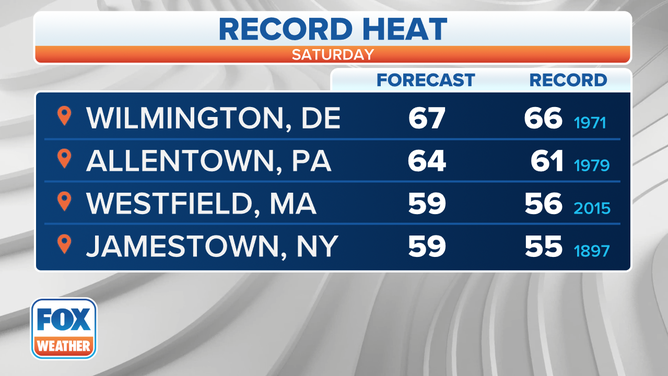 Some record highs are also possible across North Florida, where temperatures will rise into the mid-80s.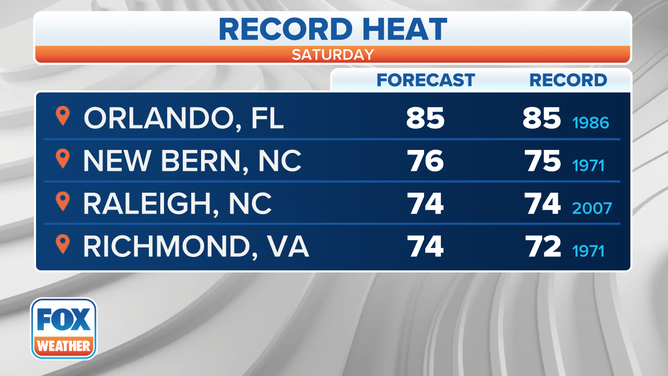 Cold coming
A cold front will then slide through the region Sunday, briefly dropping temperatures for the end of the weekend, but the warm temperatures – perhaps even warmer than the next few days – will return next week.