Western U.S. to get first big snowstorm of the season
1 to 3 feet of snow is likely to fall in the mountains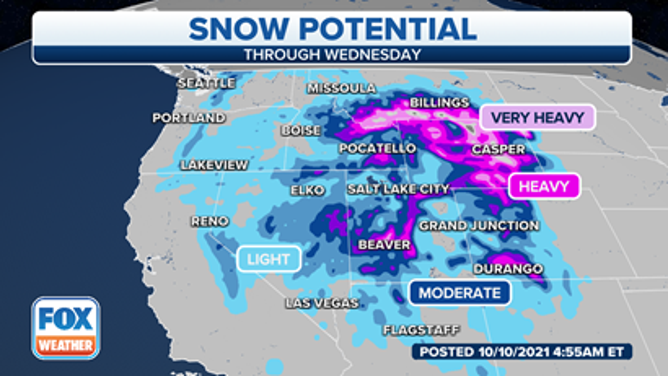 Parts of the western United States are under winter weather watches and warnings as the region's first big snowstorm of the season gets underway.
The storm will begin Sunday and will peak Monday and Tuesday before finally starting to wind down on Wednesday.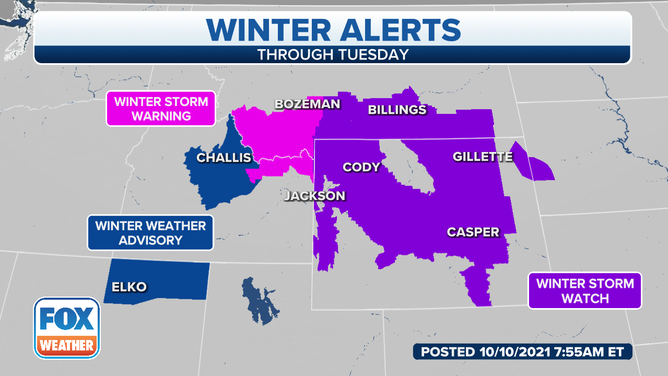 The heaviest snow is likely to fall in the mountain of Colorado, the lower and upper elevations of Wyoming, Montana and Idaho.
While several feet of snow is possible for the higher elevations, significant accumulations in the population centers in the lower elevations, like Denver and Salt Lake City, is not expected at this time.
The snow won't be the only concern.
Forecasters said the winds will increase starting Tuesday as the storm strengthens, and whiteout conditions will be possible in some locations in Wyoming.