Welcome to winter! Sunshine State to see coldest weekend of season
Temperatures for a large part of the state will be 10 to 20 degrees below normal.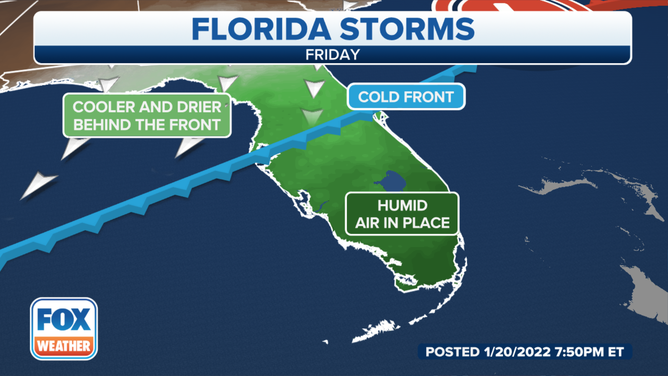 The warm weather in Florida will be replaced with some of the coldest days of the year thanks to a cold front making it way into the state.
Meteorologists say while cloud cover and windy conditions will keep overnight lows from plummeting, it's with the high temperatures when people will notice the chill. 
Much of the state will see highs between 10 and 20 degrees below average on both Saturday and Sunday.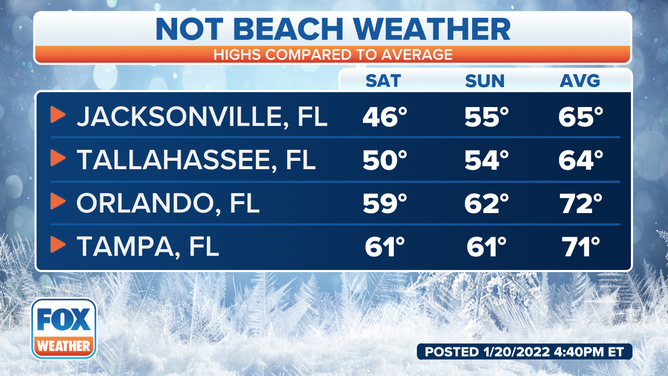 Highs on Saturday will range from the 40s in parts of the Panhandle to 50s and 60s in Central Florida.
The FOX Weather app even shows the happiest place on earth won't escape the chill.
Temperatures in Orlando are expected to struggle to each the 60s during the afternoons.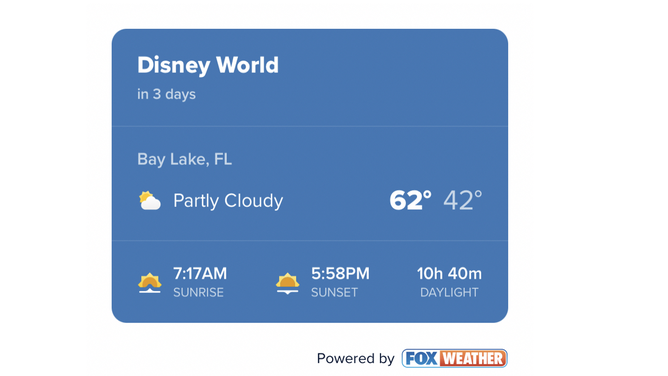 The only part of the state that will seemingly escape Old Man Winter will be areas of extreme South Florida where plenty of 70s will be found.
So far, no iguana falling alerts have been issued, but the cold air might be enough to slow the reptiles down.
FLORIDA COLD WEATHER MEANS ITS MANATEE CUDDLING TIME IN THE SPRINGS
A northwesterly flow will keep much of the state cooler and drier than average through much of the upcoming work week.
Low temperatures on Monday morning could reach the 20s in the Panhandle, and some parts of South Florida could even reach the 40s.