Warm, beach locations top lists of expected Thanksgiving destinations
Florida, Texas, California and Hawaii are all popular Thanksgiving destinations for domestic travelers.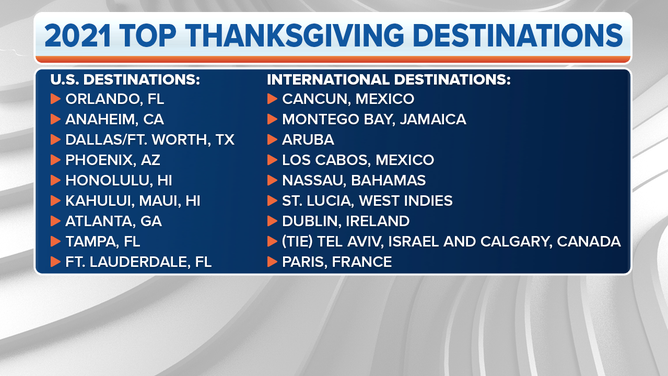 As more than 50 million people prepare to hit the roads and the airways during the Thanksgiving travel season, AAA says that many holiday travelers will end up in warm destinations.
Data released by the travel agency shows cities in Florida and Hawaii will be on the itineraries of many domestic travelers, while locations in Mexico and the Caribbean will take the top spots for international thrill-seekers.
"We are seeing that warm-weather destinations and those that allow for socially distanced, outdoor activities continue to be popular," said AAA spokesperson Julie Hall.
Average high temperatures in many of the top U.S. destinations usually reach the 70s and 80s under sunny skies during the tail end of November.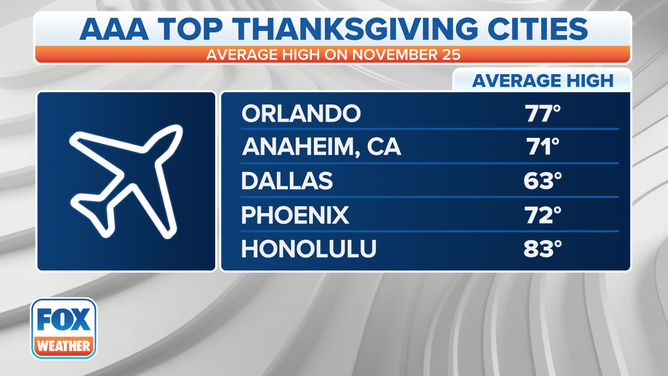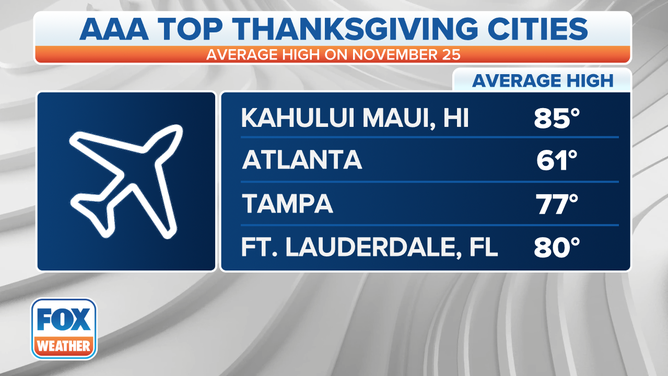 TRAVELING THIS THANKSGIVING? PACK YOUR PATIENCE
Leigh Israel, the owner of Avondale Travel, based in Jacksonville, Florida, said not only are the warmer climates an attraction, travel to popular destinations can be more accessible because of relaxed Covid restrictions.
"We have seen many travel bookings to the Caribbean and Mexico, but availability is limited," Leigh said.
AAA expects more than 53 million Americans to travel for the Thanksgiving holiday, up 13 percent from 2020.