Virginia State Police urge people to stay off roads during snowstorm
More than 80 crashes have been reported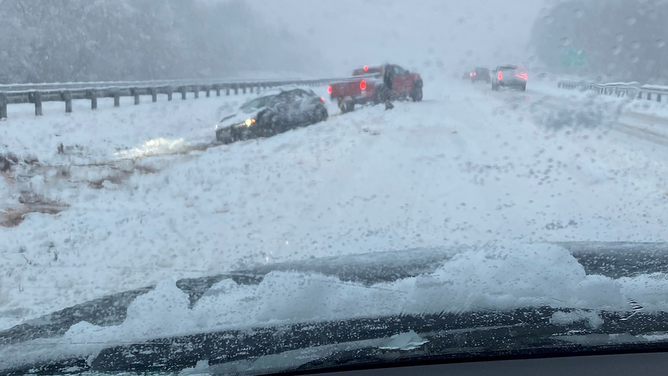 Virginia State Police have responded to hundreds of crashes and spin-outs Monday as heavy snow continues across the region.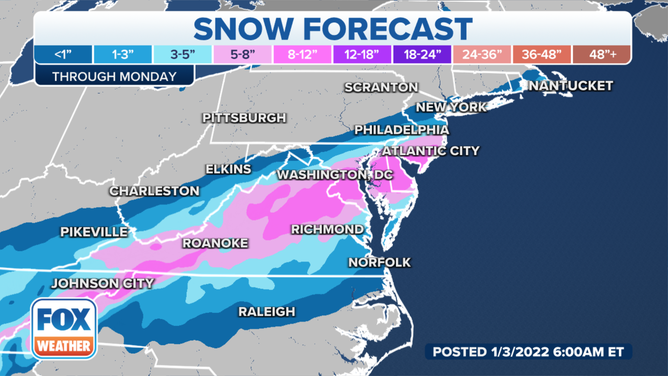 The first winter storm of 2022 is dumping heavy snow across the Appalachians and mid-Atlantic, where up to a foot could fall in parts of southern New Jersey, Delaware, Maryland and Virginia.
First winter storm of 2022 dumping heavy snow across mid-Atlantic on Monday
As of Monday morning, Virginia State Police said they have responded to nearly 560 crashes 522 reports of disabled and stuck vehicles across the state.
State police said most of the reports were of vehicles that were stuck and damaged after driving too fast for the current weather conditions.
They're asking drivers to stay off the roads and only travel if it's necessary.