While most of US enjoys first taste of fall, summerlike heat continues in Southwest
Parts of the Desert Southwest will have highs in the 100s Thursday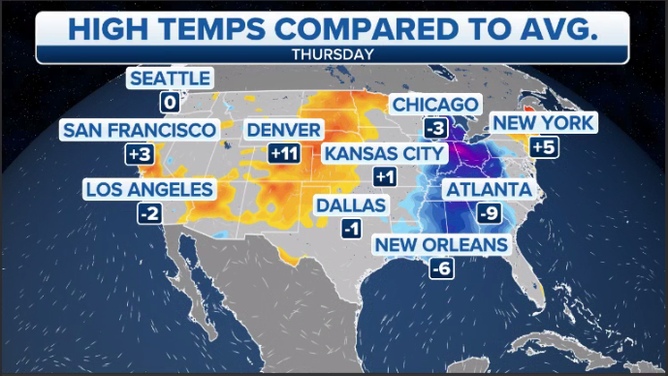 Fall officially began at 3:21 p.m. Eastern time Wednesday, and most areas of the United States will enjoy their first taste of autumn by the end of the week. However, one region of the country refuses to let summer go.
The Desert Southwest is expected to stay hot through Friday as high pressure remains in control. Above-average temperatures across the Southwest will yield highs in the 100s Thursday in cities such as Phoenix and Palm Springs, California, with upper 90s predicted in Las Vegas and Tucson, Arizona.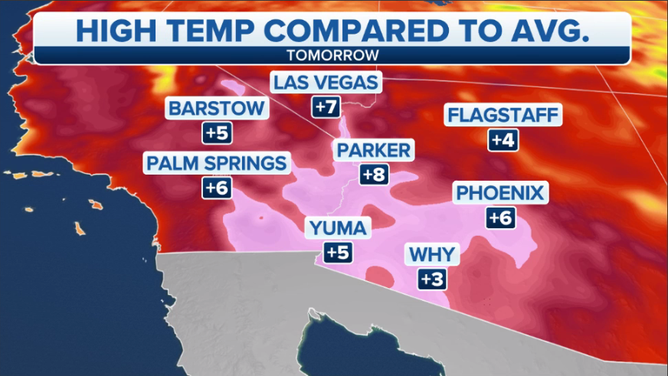 Meanwhile, a cold front moving through the southern and eastern U.S. will send temperatures below average there. The humidity will also drop behind the cold front, making it feel much more like fall.
On Wednesday, the dew point dipped into the upper 40s in Houston. May 7 was the last time the air was this dry in southeastern Texas.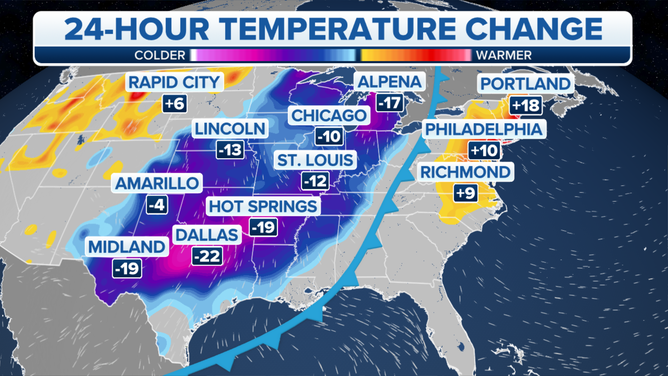 Most areas from the Great Lakes to the Gulf Coast will have below-average temperatures Thursday and Friday, with the cooler weather eventually reaching the East by Friday and into the weekend.