Two dead from falling tree branches after storm hits Portland area
One of those killed was a teen said to be volunteering at a local park.

Two people were killed by falling tree branches in the Portland, Oregon, area Saturday after strong storms moved through the area. 
Multnomah County deputies say that one teenager was hit by a falling tree branch at a park in Troutdale. 
Another fatality was reported within the same county Saturday morning. Officials reported that a large tree branch fell on an encampment, resulting in the death of one person and injuring another. 
Due to the tree being severely deteriorated, crews needed to call an arborist to safely remove the tree, police say.
The National Weather Service recorded both of the locations of the wind reports. A wind gust of 37 mph was reported nearby at the time of the accidents.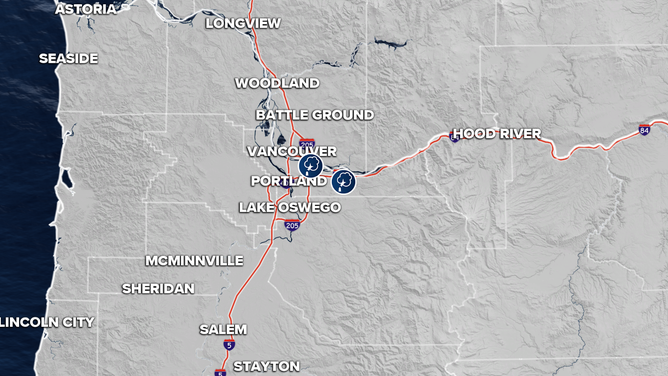 Strong thunderstorms moved through the Portland area Saturday morning. While no severe storms were ongoing at the time, the National Weather Service in Portland called these intense storms and say that there were many reports of hail.