Tropics remain active as Ida's remnants continue wreaking havoc in US
Besides Ida, there are 2 other named storms are being tracked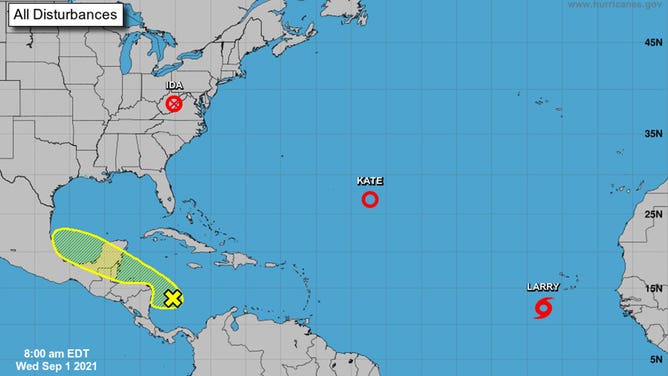 Hurricane season in the Atlantic Ocean peaks in September, and the tropics are staying active even as Ida's remnants produce nasty weather in the eastern U.S.
Besides Ida, there are two other named storms being tracked. There's also an area near Central America being watched for possible development.
Here's a closer look at the forecast.
Ida
What's left of Hurricane Ida is located near the Virginias and producing flooding rains, severe thunderstorms and the possibility of tornadoes across the Northeast on Wednesday.
There is a high risk of flash flooding across much of Pennsylvania, New Jersey, Connecticut and parts of New York. As much as 7 inches of rain is possible across the region and that could produce what forecasters described as "life-threatening flooding."
There is also an enhanced risk of severe thunderstorms across Maryland, Pennsylvania, Delaware and New Jersey. Tornadoes and high winds are the biggest threats with any thunderstorms that develop.
Pockets of heavy rain are possible along the New England coast on Thursday before Ida moves away from the U.S.
Kate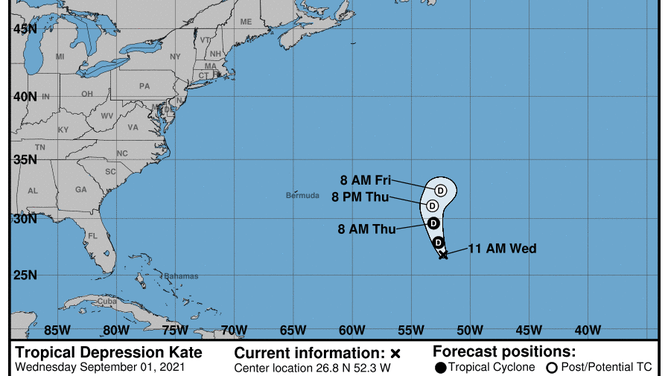 Tropical Depression Kate continues to weaken in the central Atlantic. It poses no threat to land and is forecast to fall apart by the weekend.
Larry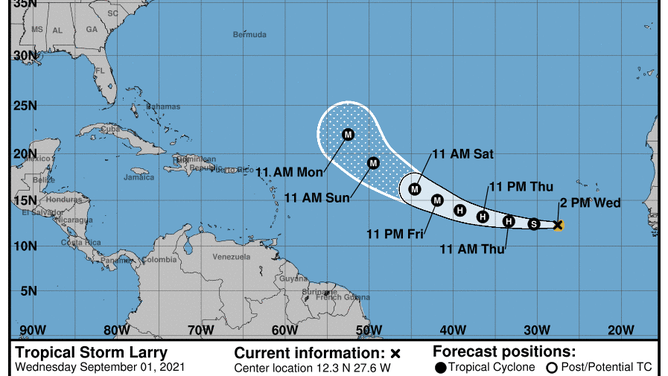 Tropical Storm Larry is located 275 miles southwest of the Cabo Verde Islands. It poses no threat to land at this time, but it will be a big problem for shipping interests in the area.
Larry is forecast to become a major hurricane by Friday night as it moves toward the Lesser Antilles. The forecast track calls for Larry to hold onto major status while curving northwest and staying out to sea.
Area of interest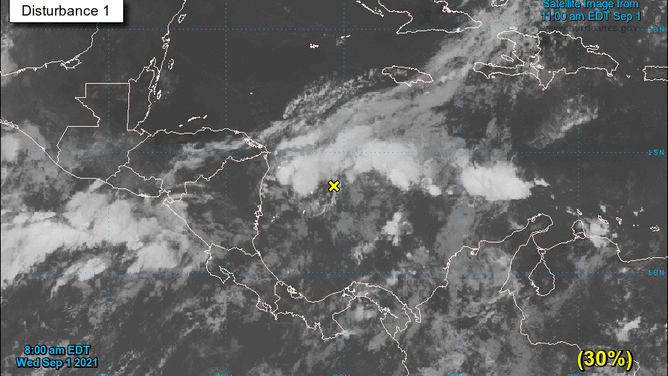 Forecasters are also watching an area near Central America for possible development. It has a 30% chance of tropical development within the next five days as it moves across the Yucatan Peninsula and into the Bay of Campeche.