Tropical Storm Wanda maintaining tropical status
There are no hazards to land at this time, but ships in the area should monitor conditions
Tropical Storm Wanda is still making its way across the North Atlantic.  Maximum sustained winds are holding steady at 50 mph and National Hurricane Center forecasters do not expect that to change until Saturday when Wanda will weaken and is expected to become extratropical, losing tropical characteristics.
Wanda is moving north at 7 mph with a central pressure of 992 mb.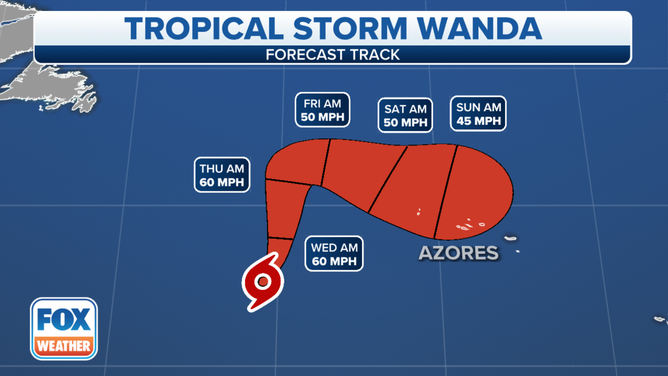 The storm is still not a threat to land.
HERE'S WHY THE ATLANTIC HURRICANE SEASON RUNS FROM JUNE TO NOVEMBER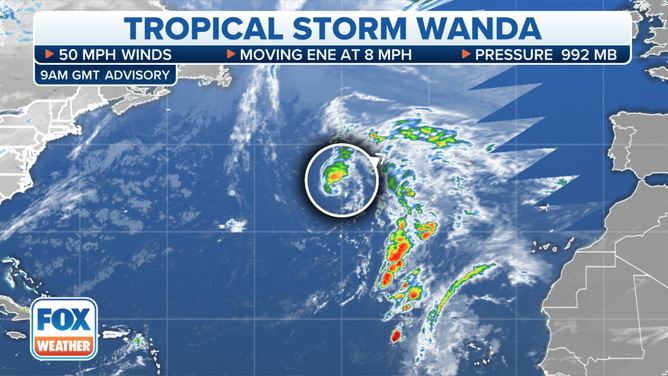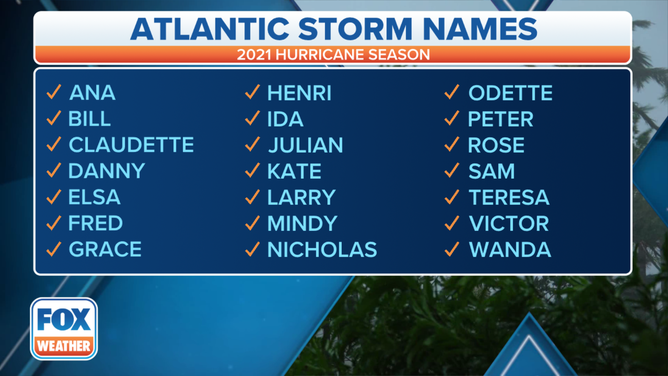 Wanda was the last on the list of names for the 2021 season. If any additional named storms form, the NHC would start on an auxiliary list of 21 names.  What happens if there is another storm?  The NHC has a supplemental list ready starting with Adria, Braylen, and Caridad.