Tropical Depression Ida moves north with flooding rains
Flash flood watches stretch from Louisiana to New Jersey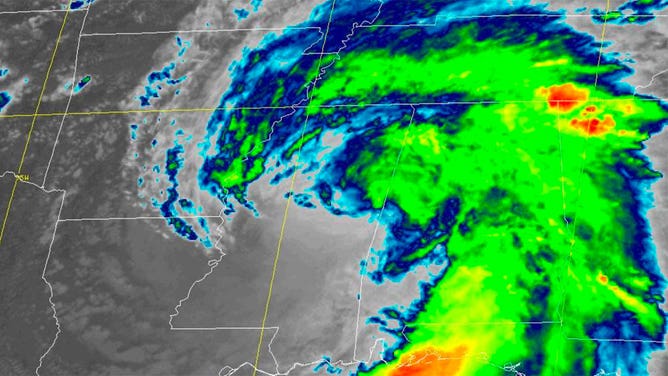 After slamming into the Louisiana coast as a Category 4 hurricane Sunday, Tropical Depression Ida is moving across the southern U.S. on Monday with heavy rain.
As of 4 p.m. Central, Ida had 35 mph winds and was located 20 miles north-northwest of Jackson, Mississippi, moving north-northeast at 9 mph.
Upwards of a foot of rain is estimated to have already fallen in parts of Louisiana and Mississippi as heavy rains from Ida continue Monday.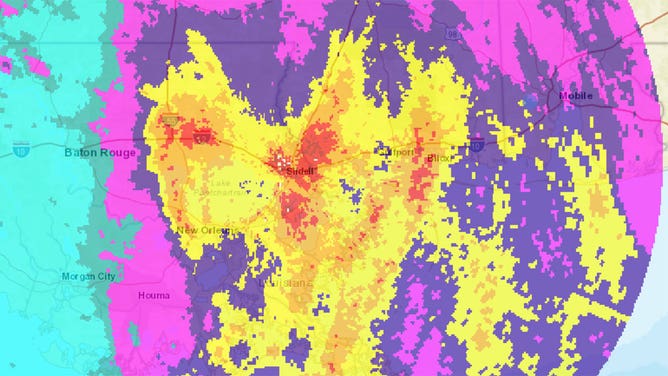 Ida is forecast to begin a turn to the northeast Monday evening while weakening to a tropical depression. The storm is expected to track across Mississippi, Tennessee and Alabama through Tuesday before arriving in the Northeast by Thursday morning.
More than 60 million people in the U.S. are under flash flood watches Monday, with the bulk of those watches issued from Louisiana to New Jersey.
Most places along Ida's path will receive upwards of 4 inches of rain, but some places could receive as much as 6 inches of rain. Isolated areas of 10 inches are forecast, especially in Mississippi and West Virginia. Flash flooding is certainly possible with that amount of rainfall.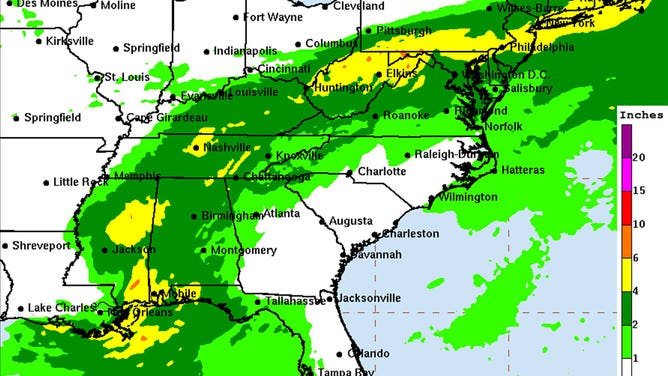 Tornadoes are also possible Monday mainly across Mississippi, Alabama and the Florida Panhandle. A tornado watch has been issued for the region.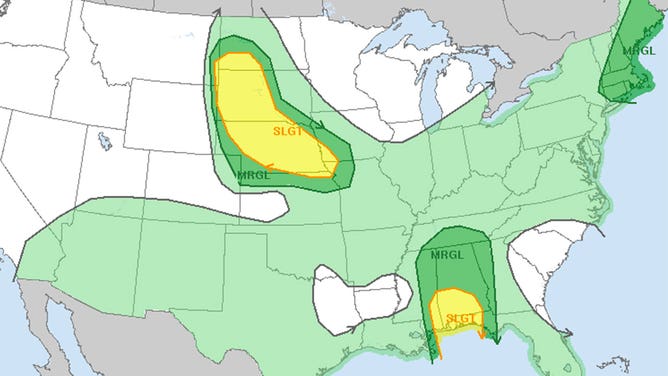 Life-threatening surf and rip currents are likely across the northern Gulf Coast on Monday.