Tropical development not expected, but Southeast coast still has our attention
Regardless of development, heavy rain will be the main impact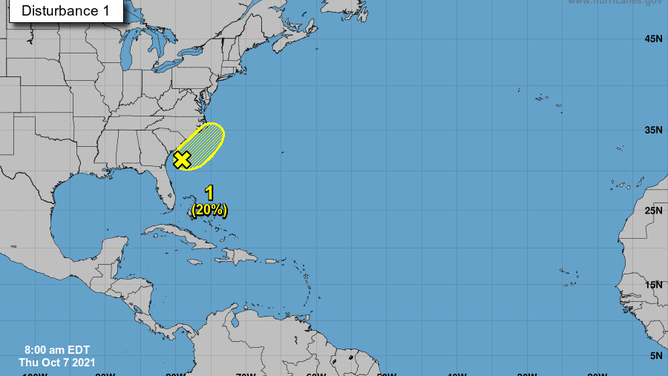 While there are no active storms in the Atlantic on Thursday, an area of disturbed weather off the Southeast coast is being monitored for possible tropical development.
A weak low-pressure system was producing a large area of disorganized showers and thunderstorms about 100 miles off the coasts of Georgia and South Carolina on Thursday morning. This activity is forecast to slowly drift northeastward parallel to the Southeast coastline over the next few days.
However, the National Hurricane Center said strong upper-level winds will likely hinder significant tropical or subtropical development of this system, placing the odds at just 20% in the next five days.
Regardless of development, this system could bring gusty winds and locally heavy rain to portions of the Carolinas through this weekend, according to the NHC.