Tropical Depression Nicholas to dump half-foot of rain on northern Gulf Coast
Flash flood alerts in effect from Louisiana to Florida
Tropical Depression Nicholas is slugging across Louisiana on Tuesday morning, producing heavy rain across the northern Gulf Coast.
Nicholas made landfall Tuesday near Sargent Beach, Texas, as a Category 1 hurricane with winds of 75 mph.
As of 4 a.m. Central on Wednesday, Nicholas had winds of 30 mph and was located about 35 miles west of Lake Charles, Louisiana. It was moving east at 3 mph.
After dumping more than a foot of rain on parts of Texas, the slow-moving storm has already produced nearly 10 inches of rain across parts of Louisiana, according to radar estimates.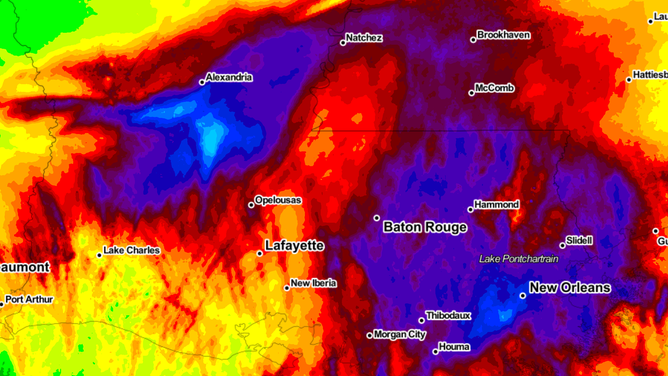 The Weather Prediction Center has issued a moderate risk of excessive rainfall Wednesday from southeast Louisiana to the western Florida Panhandle.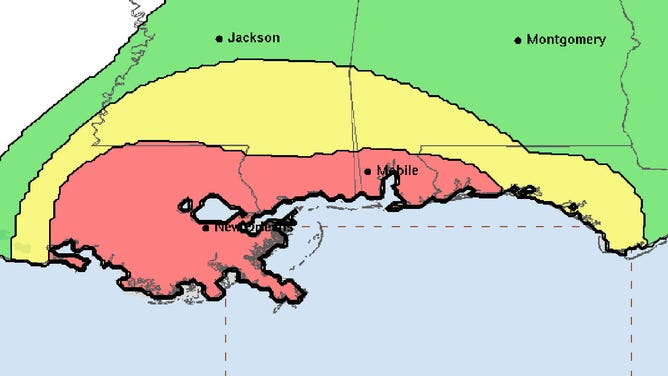 Rainfall amounts of between 3 and 6 inches will be common in that area. Up to 10 inches of rain is possible in some places.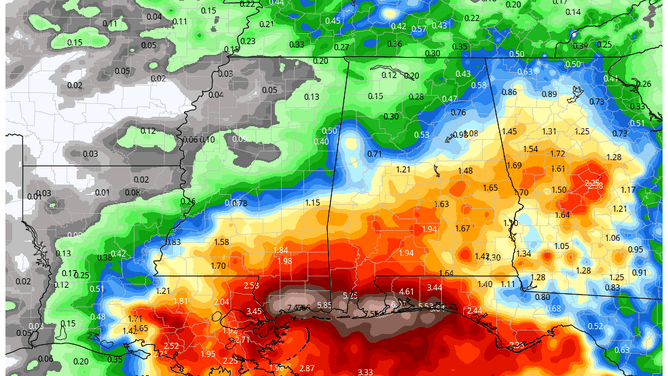 Forecasters are warning of life-threatening flash flooding across the northern Gulf Coast. Flash flood watches are in effect from central Louisiana to the central Florida Panhandle.
The forecast calls for Nicholas to meander in Louisiana as it falls apart by Friday.