Tracking the tropics: Sam, Victor, Invest 91L being tracked in Atlantic
Sam expected to bring tropical storm conditions to Bermuda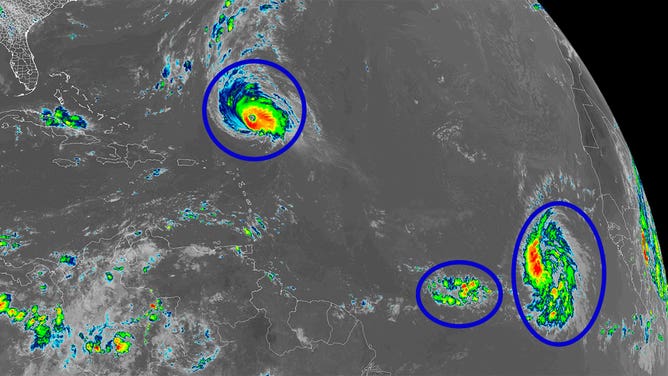 Forecasters at the National Hurricane Center are tracking three systems Thursday in the Atlantic – Hurricane Sam, Tropical Storm Victor and Invest 91L.
Here's what you need to know about each of the systems.
Hurricane Sam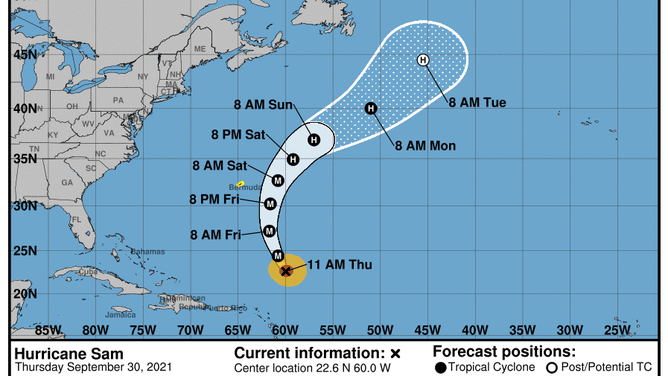 Sam is a Category 4 hurricane as it swirls about 730 miles southeast of Bermuda. It has winds of 145 mph and was moving northwest at 13 mph.
The forecast calls for Sam to remain a major hurricane – Category 3 or higher – through Saturday morning.
Tropical storm watches are up for Bermuda, where the weather is expected to go downhill by Friday evening.
Rough surf and rip currents will be possible in the Bahamas and Bermuda starting Friday and over the weekend along the East Coast of the U.S.
Tropical Storm Victor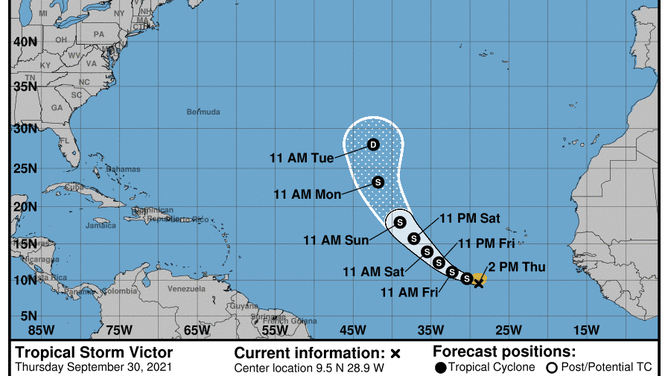 Victor is a tropical storm with winds of 45 mph. It is located about 555 miles southwest of the Cabo Verde Islands and is moving west-northwest at 14 mph.
Forecasters expect Victor to remain a tropical storm through early next week.
It is not expected to cause any problems on land.
Invest 91L
Forecasters are also watching a trough of low pressure located between the Cabo Verde Islands and the Leeward Islands. It has a low chance of development within the next five days.
Where we stand
The Atlantic hurricane season runs through the end of November. Here's where things stand thus far.